WATCH: Drivers Speak Up About Their Issues Over the Radio at the NASCAR Cup Doubleheader at Michigan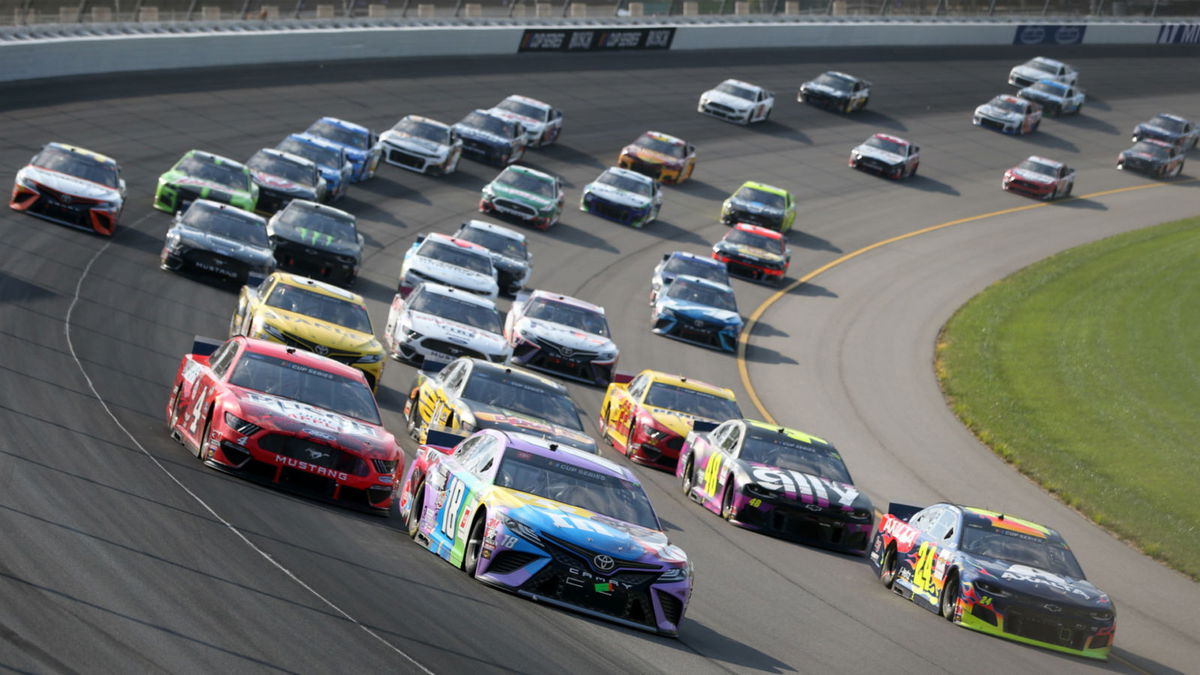 An exciting NASCAR Cup Series weekend saw Kevin Harvick complete the weekend sweep at the Michigan International Speedway.
Harvick earned his fifth and sixth race wins for the season and surpassed Denny Hamlin for most wins this season.
A NASCAR weekend always has its moments with crashes, tiffs, and engaging battles between drivers. Such action also brings some heated words and displays of emotion on the team radio.
FOX: NASCAR published some key radio highlights from last weekend's races at Michigan.
"Blocking S.O.B. every (expletive) week!" Radioactive: Michigan International Speedway. #RaceHub pic.twitter.com/1zxiGZL0Ah

— FOX: NASCAR (@NASCARONFOX) August 11, 2020
Absolutely out of control, says Joey Logano
In Saturday's race, Kevin Harvick led the pack for most of the race and dominated from the start. The first race saw the drivers at the top fighting for the early lead, with Denny Hamlin saying on the radio, "I'm going to need some more speed, buddy, that's (expletive)."
Joey Logano and Kyle Busch had early contact in the race and Logano was unable control his car, as he went into the wall. "I'm out of control, absolutely out of control," Logano said to his team.
Busch's spotter Tony Hirschman then said, "The #22 held us up by a mirror driving like a **** again."
"I hope the Roush boys are listening" – Nemechek
John Hunter Nemechek in the No. 38 Ford was then hit by an approaching Chris Buescher in the No. 17 Ford. "Tell the No. 17 thank you," Nemechek said to his team sarcastically.
"I guess he got tired of us out-running him," his spotter said. "I guess so, I hope the Roush boys are listening," Nemechek added.
Ryan Blaney was frustrated with one of the drivers and was seen using expletives in anger. Harvick went on to win Saturday's race, edging Brad Keselowski. "Good job boys. Thank you, what a car," he said to his team.
Kevin Harvick does the Michigan double in NASCAR Cup Series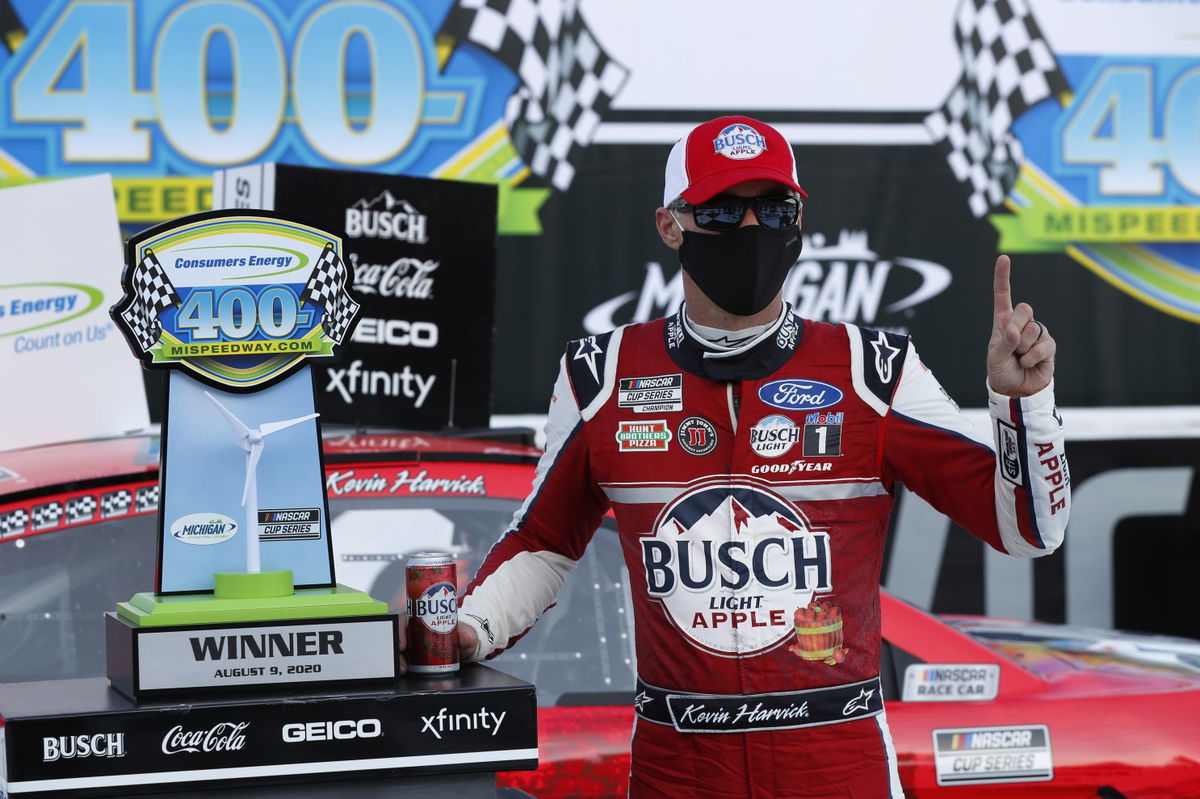 Sunday's race saw even more exciting action with a very close finish. Aric Almirola driving the No. 10 Ford was just behind Joey Logano in the No. 22 Ford.
Almirola's Crew Chief Mike Bugarewicz said on the radio, "You know this guy is going to block the **** out of us." To this, the spotter replied, "Oh yeah. Started ten laps ago."
With 60 laps to go, teammates Ryan Blaney and Brad Keselowski had a bad crash that ended both their races.
"It's ******* killed, bud," Blaney said of his car. Keselowski's spotter asked him if he was okay. "Yeah. Hey Paul (Wolfe), I'm sorry," replied Keselowski.
The race saw a tight finish with Harvick edging Hamlin by just 0.093 seconds. "Great job guys, awesome job. Two days in a row," Harvick said to his team.
ALSO READ- Kevin Harvick Extends His Chances of a Title Win With a Pole Position in Daytona