WATCH: NASCAR Drivers Lose It as Pastor Thanks God for 'Smokin Hot Wife'
Published 06/23/2022, 1:40 PM EDT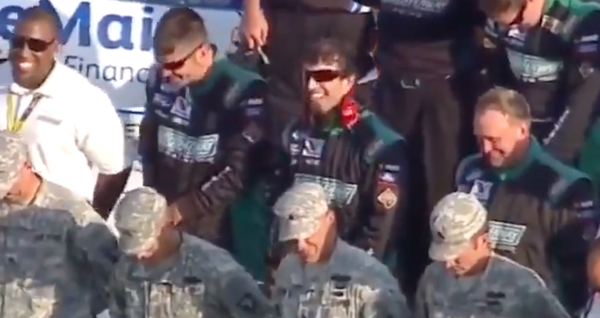 Last year, the Nashville Superspeedway hosted a NASCAR Cup Series race for the first time in history. Up until then, it had hosted Xfinity Series races since 2001 until 2011. Back in the final Xfinity race, until its return, a decade later, the race went down as a truly memorable one. It all began before the race even started, all thanks to pastor Joe Nelms at the traditional pre-race prayer.
ADVERTISEMENT
Article continues below this ad
He said, "Heavenly Father, we thank you tonight for all your blessings you said and all things give thanks. So we want to thank you tonight for these mighty machines that you brought before us. Thank you for the Dodges and the Toyotas, thank you for the Fords. Most of all, we thank you for Roush and Yates partnering to give us the power that we see before us tonight. Thank you for GM Performance technology and R07 engines."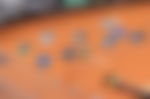 He continued, "Thank you for Sunoco racing fuel and Goodyear tires that bring performance and power to the track. Lord I want to thank you for my smokin hot wife tonight, Lisa. My two children Eli and Emma, or as we like to call them the little E's. Lord, I pray and bless the drivers, and use them tonight. May they put on a performance worthy of this great track. In Jesus' name, boogity, boogity, boogity, amen."
ADVERTISEMENT
Article continues below this ad
How did the NASCAR Xfinity drivers react?
Admittedly, when Nelms mentioned his wife, many drivers were literally trying to hold in their laughter. In the end, Carl Edwards went on to win the Xfinity race ahead of Ricky Stenhouse Jr and Austin Dillon. However, that 2011 Xfinity Series race will forever remain in the minds of fans for the pre-race prayer.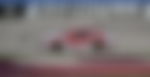 When the Cup Series made its debut at the Nashville Superspeedway, Nelms sadly did not make an appearance. Instead, NASCAR extended an invitation to other priests to conduct the prayer ceremony. In other words, even though Joe Helms has not been active, he will still be fondly remembered by fans and drivers.
ADVERTISEMENT
Article continues below this ad
WATCH STORY: Price to Buy the Diecast of Your Favourite NASCAR Driver