WATCH: Fan Picks a Fight with NASCAR 'Bad Boy' Kyle Busch
Published 04/30/2022, 9:45 AM EDT

Follow Us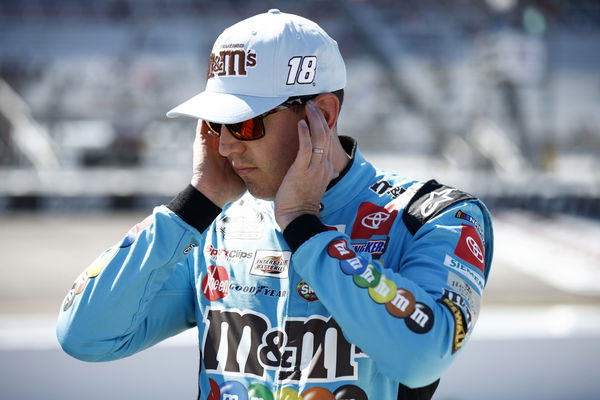 Kyle Busch is a NASCAR driver who divides opinions. You can either love him or you absolutely despise him. However, there are a lot of people who fall into the latter category. Despite his short fuse, there are times when he is not the instigator of an incident. This is exactly what happen in 2018 at the Bristol Motor Speedway.
As it happened, a fan thought it would be a good idea to heckle Busch. The #18 Joe Gibbs Racing driver was just leaving the track when the fan decided to drop a few F-bombs and jeer at him.
ADVERTISEMENT
Article continues below this ad
WATCH STORY: NASCAR Fans Storm Twitter to Demand Refund After Decision to Shorten Martinsville Race Proves Unpopular
Obviously, he did not appreciate the stunt and an altercation took place. To his credit, Busch did not go out with his fists swinging immediately. Instead, he tried his best to ignore the hater and board a buggy to leave the track.
What prompted the Kyle Busch altercation?
ADVERTISEMENT
Article continues below this ad
Apparently, the whole thing got triggered when Busch bumped Furniture Row Racing driver Martin Truex Jr. Already, it was a wretched race for Kyle Busch due to an early crash. So he tried his hardest to rally back to the front. Unfortunately, he was right on the ragged edge, and poor old Truex Jr just so happened to get in his way. At least Busch was man enough to admit that he was at fault for the Martin Truex collision.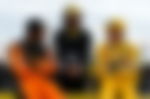 Later on, karmic justice struck Busch as he crashed out yet again. Unfortunately, it seemed that some fans were not satisfied and the one who tried to pick a fight wanted to serve up their own justice.
ADVERTISEMENT
Article continues below this ad
In the end, one had to applaud Kyle Busch for showing some form of restraint and not lashing out. Ironically, Martin Truex Jr would later move to Joe Gibbs Racing for the 2019 season and become Kyle Busch's teammate.
Edited By: Pritam Priyedarshi