WATCH: Noah Gragson Faces off Against Rival Crew Chief for Causing an Accident
Published 12/05/2021, 6:39 AM EST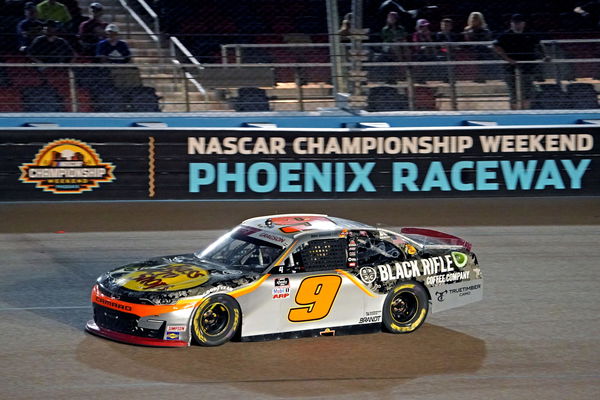 Earlier this weekend, there was the annual Snowball Derby at Pensacola. Noah Gragson is just one of many NASCAR drivers participating in the race. Unfortunately, the Xfinity driver was the cause of a big accident, that caught out several drivers. One of them was Johanna Long-Robbins, and her crew chief Josh 'Lanky' Lee, was fuming.
In fact, Lee stormed up to the driver to confront him about the accident. The driver had snuck down the inside of the track to make as many places as possible. Unfortunately, he bumped into the car next to him, which went and tangled with another car and triggered a chain reaction.
Josh 'Lanky' Lee went to give Noah Gragson an earfull after the crash that eliminated his driver, Johanna Long-Robbins, and several others. pic.twitter.com/gAeDyEDUNE

— Matt Weaver (@MattWeaverRA) December 5, 2021
ADVERTISEMENT
Article continues below this ad
On the outside of the track, the #18 car hit the wall and it was game over for the driver. Another car caught up in the wreck was Mason Keller in the #29 car. After the race, Josh Lee confronted Gragson in the #30 car, but simply stuck to yelling at him. At least fists did not fly between them, though Lee did gesticulate furiously.
Who else was racing in the Snowball Derby Besides Noah Gragson?
ADVERTISEMENT
Article continues below this ad
Aside from Gragson, there was a reasonable NASCAR present on the track at Pensacola. Other drivers included, Erik Jones, Ryan Preece, Chandler Smith and many others. Also joining them were Carson Hocevar, Grant Enfinger, Derek Kraus, Chase Purdy, Ty Majeski, Corey Heim and Jesse Love.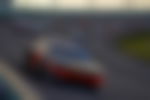 All of these drivers turned up to the Five Flags Speedway in Pensacola to try and win the race. It is worth mentioning that Majeski is the defending Snowball winner. So, he will have a massive target painted on his back for this race weekend. However, he will definitely try his best to win the event.
ADVERTISEMENT
Article continues below this ad
Coming back to Noah Gragson though, this was his second consecutive appearance in the iconic event. Last year, he competed in the Derby, and it is worth noting that he is a former Snowball Derby winner. Unfortunately, this crash would have definitely dashed his hopes for another win.