WATCH: Noah Gragson Performs a Bizarre Post-Race Celebration at Bristol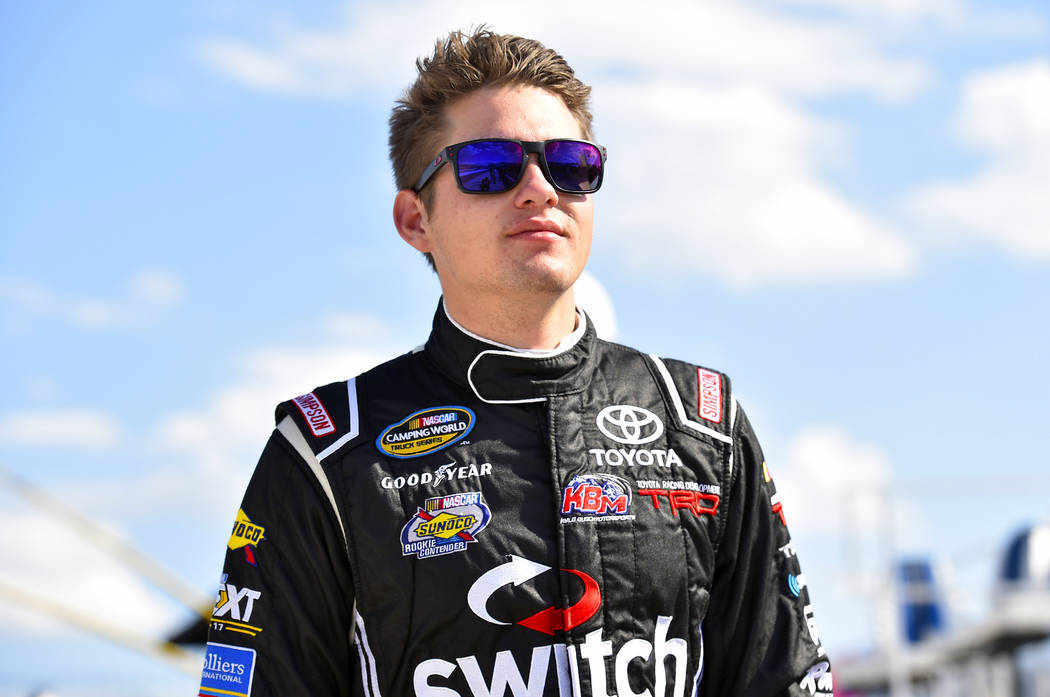 On Friday night, Chase Briscoe triumphed at the Bristol Motor Speedway. However, Noah Gragson was the one in the celebratory mood, in spite of a 7th-place finish.
Truthfully, Gragson is well-known in NASCAR circles as one of the most interesting and entertaining personalities. After the Food City 300 at Bristol Motor Speedway, the #9 driver had his carpe diem moment. He performed a unique celebration in honor of his seventh-place finish at the track.
Apparently, Gragson walked up to the grandstands and a fan handed him a beer can. With that, Gragson performed a shotgun with the beer can.
For the uninitiated, shotgunning a can refers to punching a hole on the side of a can and drinking from it.
Noah gonna Noah. 😅

That's one way to cool off, @NoahGragson. pic.twitter.com/K1hO9YZHbA

— Xfinity Racing (@XfinityRacing) September 19, 2020
Will Noah Gragson face any consequences for his stunt?
Admittedly, it was a funny post-race moment and it definitely made the fan's weekend. On the flip side of the coin, there are chances that this stunt is not in compliance with NASCAR's current COVID policies.
For the moment, no driver has been penalized for violating any COVID regulation yet. So it will be interesting to see if NASCAR reacts to this post-race moment. Especially since Noah Gragson voluntarily interacted with the fans.
With the United States leading the COVID-19 charts, the country is on thin ice. Already, NASCAR has had a couple of brushes with the pandemic. To be precise, Jimmie Johnson and Austin Dillon tested positive during the season and they had to miss a race or two to recover.
For the moment, Gragson is performing decently in the Xfinity Series. However, like all young Xfinity drivers, he has his eyes set on the Cup Series in the future. Gragson is set to reunite with JR Motorsports in the No. 9 car for the 2021 season and boost his chances of a Cup Series seat.