Another NASCAR Cup Series race weekend saw some intense action on the racetrack at the New Hampshire Motor Speedway. Cut tires, wall collisions, intense battles, and top quality racing. The race had it all to keep the fans engaged.
Brad Keselowski edged Denny Hamlin to win his third race this season after a very tight battle between the two.
FOX: NASCAR released the radio highlights from the action-packed race on Sunday in some 'no holds barred' moments from the drivers.
"This is (expletive) awesome racing." Radioactive: @NHMS. pic.twitter.com/1wW1hNFcae

— FOX: NASCAR (@NASCARONFOX) August 5, 2020
Homecoming for Joey Logano
Just before the race began, local Joey Logano said to his team on the radio, "All right boys, home track for me. This one means a lot. I'll do what I can to get us to the front."
Logano did not have the homecoming at New Hampshire he wanted, but it was still a good effort to finish fourth.
Keselowski has the backing of a strong team and that was seen just before the race too with his conversation with Crew Chief Jeremy Bullins.
"Let's just deal with everything as it comes to us and get this thing into victory lane today," Bullins said to Keselowski.
"Thanks, buddy. I'll do my best for you today. Let's keep it going," Keselowski replied in the affirmative.
"Just go home" – Frustrating NASCAR Cup Series race for Kyle Busch
Kyle Busch's poor season continued when he made contact with the wall, causing his tire to go down, and that ended his chances in the race.
"It's crazy loose," said Busch on the radio before the incident occurred.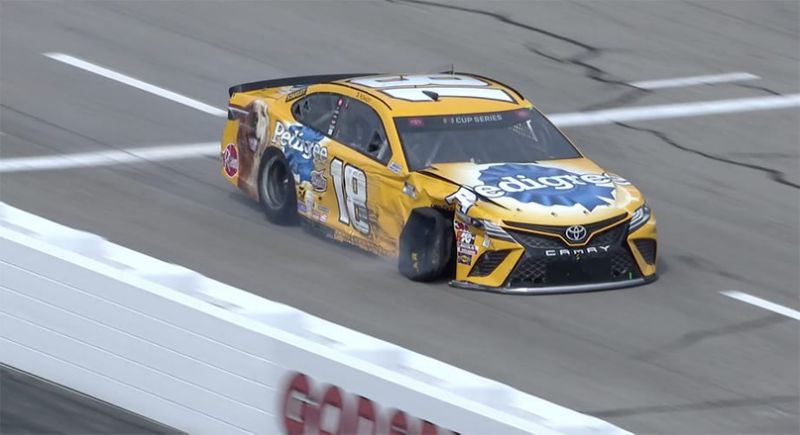 His car was seen with heavy damage to the right side. "Go home. Just f***ing go home," he added in frustration.
Ryan Blaney and Denny Hamlin were having another tough battle battling for the early lead with Keselowski in the first stage.
"I should've moved (Keselowski) when I had the chance," Blaney was heard as saying.
"It's definitely fun to watch" – Keselowski-Hamlin's exciting finish
Clint Bowyer and Jimmie Johnson had a brief moment as they avoided a bad collision, but Johnson's car still went for a half-spin.
Spotter Brett Griffin said to Bowyer, "He's wrecking behind you. I don't know why he dove in there like that."
"Does Bowyer have a f***ing spotter?" Johnson said on the radio, and added, "I didn't hit anything but his door when he came across my nose."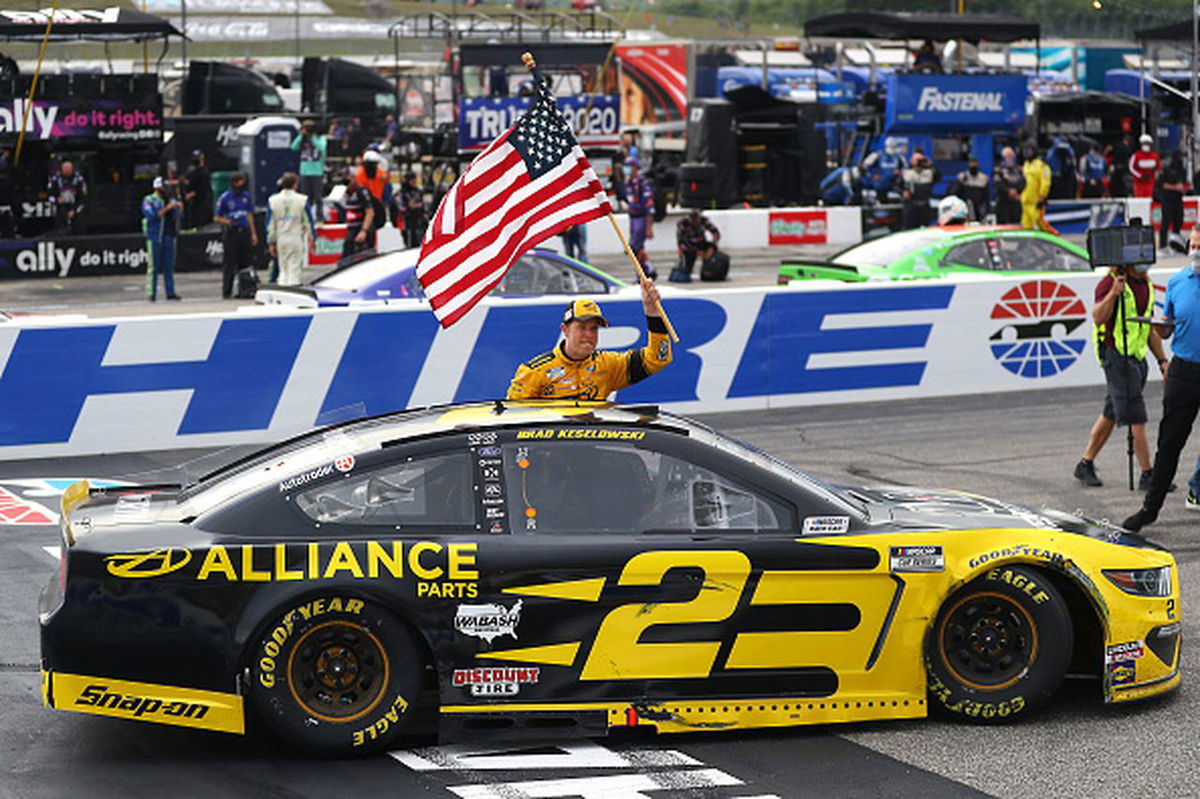 The race was dominated by the battle between Keselowski and Hamlin and with 70 laps to go Hamlin said on the radio, "This is awesome racing,"
"10-4 on that. Its definitely fun to watch," spotter Chris Lambert replied.
ALSO READ- NASCAR Playoffs Standings After the New Hampshire Cup Race
SOURCE- Twitter- FOX:NASCAR