WATCH: Rain and Mud Create Havoc as NASCAR Truck Series Drivers Take to Bristol Dirt in Heat Race
Published 03/29/2021, 6:30 AM EDT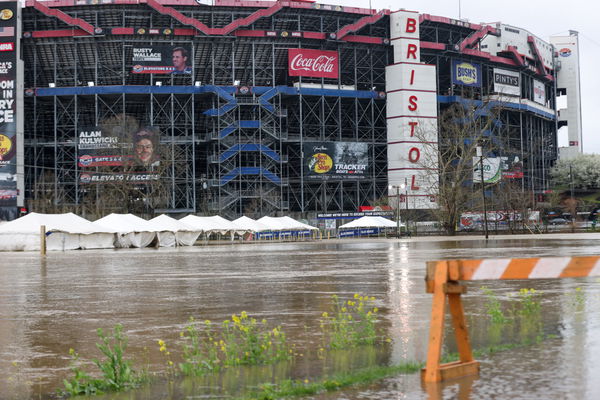 ---
---
Soon after the qualifying heats for the NASCAR Truck Series took off, the race got interrupted by rain and the track was all muddy. Of course, this led to a number of issues, particularly in the visibility department. This was largely because there was mud being kicked up and no wipers to get rid of it.
ADVERTISEMENT
Article continues below this ad
Admittedly, the lack of visibility would have just been an annoyance at worst. The real problem would have been the dirt being caked on the front grille of the trucks. This could potentially cause the cars to overheat, as the mud would cut off the airflow. In the end, the officials were forced to red flag the race.
ADVERTISEMENT
Article continues below this ad
Cleaning the windshields proved to be a massive headache for the drivers' crew. In the end, the officials had no choice but to cancel the heat race and reschedule the actual race. Of course, this also threw off the rest of the schedule for the Truck Series.
What will happen to the NASCAR Truck Series race at Bristol?
As per reports, the new schedule says that the 150-lap feature race will kick off at 12 noon ET on Monday. On the bright side, the Cup race sticks to its scheduled 4 PM slot on Monday. Truthfully speaking, the authorities should have anticipated this, as the forecast predicted scattered thunderstorms and a 44% chance of rain at the start of the Cup race.
ADVERTISEMENT
Article continues below this ad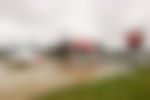 It did not help matters that there was a delay in track preparation after an early shower. Nevertheless, the first qualifying heat race for the Trucks got underway. Unfortunately, the trucks only got as far as the opening lap before visibility and clogged front grills became a major concern.
Hopefully both Truck and Cup races will run smoothly on Sunday. Already, the Truck Series grid has been decided, with John Hunter Nemechek on pole position. Had this been a dry race, the only thing that the drivers would have to worry about was the dust obscuring vision.
ADVERTISEMENT
Article continues below this ad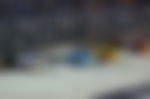 Trending Stories