WATCH: Ride Onboard Chris Buescher in the 2022 NASCAR Next Gen Car
Published 09/11/2021, 2:18 AM EDT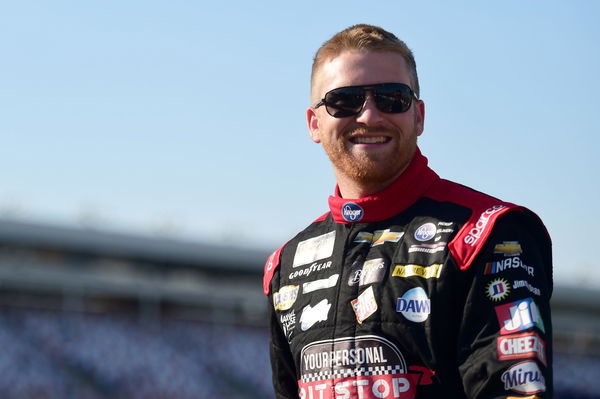 ---
---
Earlier this weekend, eight drivers and teams ran in a two-day Next Gen test at the Daytona International Speedway. During what turned out to be the first time multiple cars were on track, Chris Buescher offered a sneak peek at the inside of his 2022 Ford.
ADVERTISEMENT
Article continues below this ad
Apparently, Buescher brought up the tail of the eight drivers on track. Nevertheless, it felt incredible to hear the car on the track, especially when going flat out. Even when the #17 driver shifted gears, the shifting sounded very smooth. Admittedly, most of the time, he and the other drivers were content to remain nose-to-tail. However, there was a bit of occasional overtaking.
ADVERTISEMENT
Article continues below this ad
Buescher and his contemporaries even began trading the lead of the eight-car train. Interestingly, Chris Buescher largely stuck to the bottom lane, but soon took the lead when he picked the outside lane. Eventually, he got overtaken and carried on with his program.
What did Chris Buescher say about the test?
Speaking after the session, he said, "Inside, we're working on getting some stuff figured out to make it a little more comfortable.
ADVERTISEMENT
Article continues below this ad
"The rearview camera is something that is really neat there, learned a lot about it in the runs and the drafting runs there. You can actually see quite a bit more than you're used to. I used the camera a lot, and the spotter up on the roof to learn where cars are and be able to start getting a gauge of how close they really are.
"Objects in mirror are closer than they appear, it still applies to the camera, too. So we're still trying to figure that out."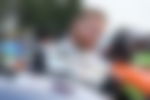 For now, the driver and his rivals will be focusing on the remainder of the current season. Most of the chosen test drivers are currently competing in the Cup Series Playoffs.
ADVERTISEMENT
Article continues below this ad