WATCH: Shirtless NASCAR Fan, Once Arrested for Third Degree Charges, in an Audacious Matt Kenseth Stunt
Published 08/14/2022, 1:30 PM EDT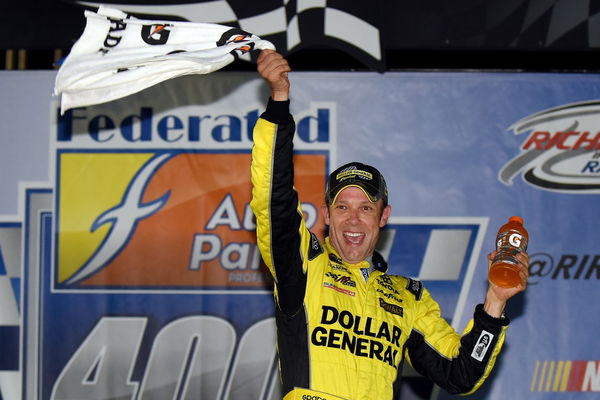 Sometimes, fans will do the most insane stunts just to get their 15 minutes of fame. This is especially true in NASCAR, as some fans have done some crazy things.
ADVERTISEMENT
Article continues below this ad
A notable example is when a drunk fan took the pace car for a joyride before he was eventually caught.
ADVERTISEMENT
Article continues below this ad
However, there was another incident that was a lot more recent and involved Matt Kenseth.
In the 2007 season at Watkins Glen International, a fan took advantage of a red flag situation. He brazenly entered the track, where the cars were parked, and went straight to Kenseth's car.
August 12, 2007: A fan walked onto the track during a red flag and asked Matt Kenseth to autograph his hat

The man was arrested and charged with reckless endangerment in the second degree and criminal trespass in the third degree. Matt later sent him signed stuff pic.twitter.com/Lo3QaeeKov

— nascarman (@nascarman_rr) August 12, 2022
As it turned out, there was a late wreck with 15 laps remaining, so the officials had brought out the red flag. In light of this, a random fan saw a golden opportunity arise and took the chance.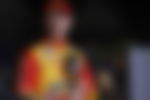 How did Matt Kenseth react to the incident?
Afterward, the fan was apprehended by the authorities for the stunt. Kenseth's crew chief Robbie Reiser also managed to get a fan's hat for an autograph.
Speaking about the bizarre scenes, he said, "I've seen a lot of weird things."
"That's the first time that has happened to our car, I think. But Matt and all the guys got a good laugh out of it."
"Him and Biff [Greg Biffle] were going back and forth on the radio, talking about it. It's pretty funny."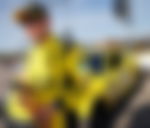 Reiser also talked about how the race was panning out for them prior to the red flag.
ADVERTISEMENT
Article continues below this ad
Apparently, Kenseth picked up some damage, but the team was confident that they could fix it. All that they need to do is ensure that the car lasted the remaining 15 laps.
In the end, Matt Kenseth could only muster 12th place in his battle-scarred Roush Fenway Racing car.
ADVERTISEMENT
Article continues below this ad
WATCH THIS STORY: Surprise NASCAR Teams Emerge as the Front-Runners in the Kyle Busch Rat Race
Meanwhile, Jeff Gordon was on pole position and led the most laps, but it was Tony Stewart who won the race.