WATCH: Stewart Friesen Goes for a 'Spectacular' Spin in the NASCAR Truck Race at Dover to Bring Out Late Caution
Published 08/22/2020, 8:28 AM EDT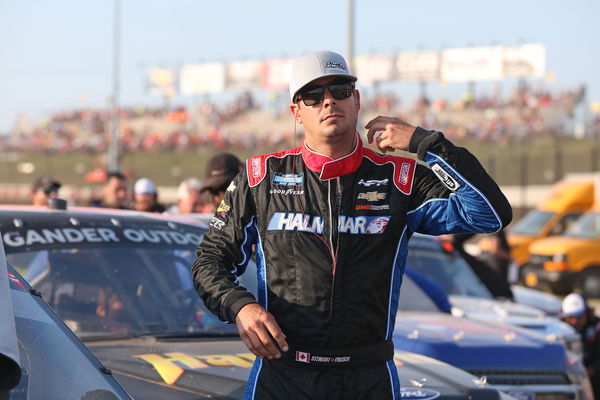 Stewart Friesen recorded his second consecutive Top-10 finish in the NASCAR Gander RV & Outdoors Truck Series. But Friesen's race at Dover International Speedway will be remembered for different reasons. Stewart Friesen had another eventful race as he went for a spin, bringing out a late caution on Friday.
Just when it seemed there would be no more drama towards the end of the race, Friesen spun in Turn 2 on Lap 192. That brought out the fifth and final caution of the race and made things interesting. In fact, his spin marked the second game-changing incident involving Friesen in the last three races.
Zane Smith held a lead of over 1.5 seconds on Brett Moffitt just before Friesen's incident. A final restart could have changed the equation suddenly, but Smith held on for the win.
ADVERTISEMENT
Article continues below this ad
Friesen eventually finished in 9th place, after starting the race at 11th. He drives the No. 52 Toyota Tundra for Halmar Friesen Racing. He lies five spots off the playoff race in 15th place.
Stewart Friesen involved in 2nd big incident in three NASCAR Truck races
In the Truck Series at the Michigan Speedway a couple of weeks ago, Friesen was involved in a crash on Lap 50 of the race. The crash caused heavy damage to his car.
Others involved in the incident on that day were Matt Crafton, Ryan Truex, and David Gravel. It started as Friesen's car made contact with Christian Eckes. Crafton, Truex, and Gravel were right on their tails.
Friesen's car suffered major damage that spoiled his race, and he finished in 39th place. Coincidentally, Friesen's crash brought out the fifth caution on that day as well.
ADVERTISEMENT
Article continues below this ad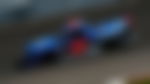 The race on Friday also saw Kyle Busch Motorsports teammates Chandler Smith and Christian Eckes make contact that spoiled the race for Smith. Ben Rhodes and Sheldon Creed were taken in as collateral damage in that incident.
Stewart Friesen's chances of making the playoffs look very bleak as he is 97 points behind Todd Gilliland, who holds the final playoff spot.
ADVERTISEMENT
Article continues below this ad
He has a Top-5 finish this season at the Texas Motor Speedway. Two of his wins in the Truck Series came during the last season, his best year in NASCAR. He also had as many as 12 Top-5 finishes in 2019.