WATCH: Tate Fogleman Frustrated After Crash With Hailie Deegan in Richmond NASCAR Truck Race
Published 04/19/2021, 10:10 AM EDT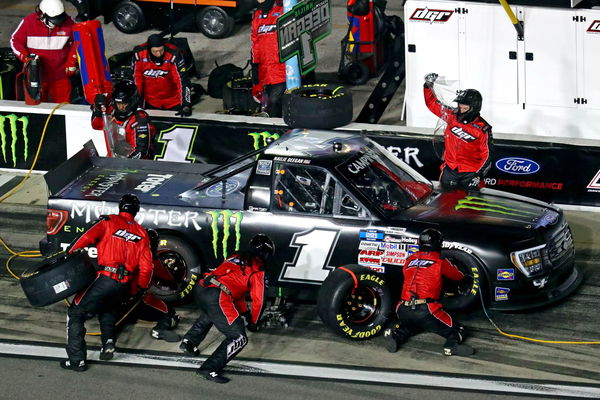 ---
---
There was a bit of drama during the NASCAR Truck Series race at the Richmond Raceway. As it turned out, Hailie Deegan drew the ire of Tate Fogleman. when his #12 car slid into the wall and damaged the right front wheel of his car. To make matters worse for him, his car even caught fire.
ADVERTISEMENT
Article continues below this ad
Admittedly, he took a bit of time to clamber out of the car, but there were positive signs. Meanwhile, cameras spotted Deegan's #1 truck with a sizeable dent in the right rear. The obvious conclusion was that she was involved in the accident. Replays showed her going wide and Fogleman was around the outside with nowhere to go but into the unforgiving wall.
ADVERTISEMENT
Article continues below this ad
Fogleman was understandably furious, but could only watch on helplessly. Meanwhile, Hailie Deegan managed to recover and eventually finished in 17th place. While all this was happening, John Hunter Nemechek won the race over teammate Kyle Busch and Chevrolet's Tyler Ankrum.
Hailie Deegan and Tate Fogleman need to move on
Of course, neither driver should dwell on the incident for too long. It is very easy to hold grudges and try to exact revenge on the one who wronged them. There have been many cases in NASCAR where drivers would intentionally wreck other drivers in retaliation for a previous incident.
ADVERTISEMENT
Article continues below this ad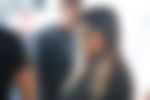 In the worst-case scenario, the drivers would have come to blows in the paddock after the race. On the other hand, the drivers will simply stew in their own anger until they have calmed down a little later. Only then will they gain a little perspective and talk things out like rational human beings.
On the bright side for Hailie Deegan, her 17th place finish is a season best for her. Meanwhile, Fogleman will have to sit and think about what could have been a fine finish for him.
ADVERTISEMENT
Article continues below this ad