WATCH: The Historic Moment When Dale Earnhardt Finally Won the NASCAR Daytona 500
Published 02/19/2021, 5:30 AM EST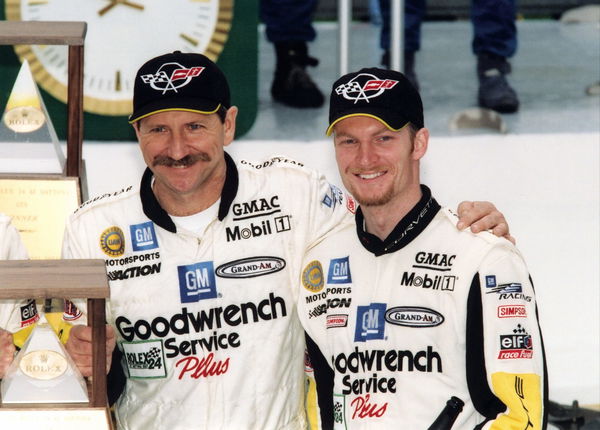 ---
---
Without a doubt, Dale Earnhardt is regarded as one of the greatest NASCAR drivers. However, it is interesting to note that he has only won the iconic Daytona 500 once. To this day, it remains the only Daytona 500 triumph in his career. Nevertheless, he still made a name for himself by equalling the legendary Richard Petty's Cup championships tally.
ADVERTISEMENT
Article continues below this ad
When he began his full-time career in 1979, a Daytona 500 win almost always eluded him. Finally in 1998, somebody upstairs seemed to have taken pity on the poor man and he finally reached Victory Lane. Of course, that win did not come easily, especially since Bobby Labonte hounded him, along with Jeremy Mayfield.
ADVERTISEMENT
Article continues below this ad
Luckily, the timely intervention of a backmarker was enough to give Dale Earnhardt some breathing room. In the end, he was able to rabbit away and escaped from any challengers to the line. Dale Sr was so popular that every crew member from each team gathered on pit road to congratulate him.
This was a momentous occasion for Dale Earnhardt Sr
ADVERTISEMENT
Article continues below this ad
While he celebrated, several fans thronged to the track to congratulate him. Unfortunately, it only served to hinder him a little bit when trying to get to Victory Lane. Speaking after the race, the driver said, "All of them said, 'Dale, this is your year'. A lot of them said it this year, all the way from Mr France to the team."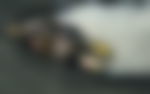 It took 20 years for The Intimidator to win the iconic race. Coincidentally, it has also been 20 years since he tragically lost his life at the same track. However, his legacy will live on in the sport, especially since he is the joint record-holder for the most Cup titles. He shares this with Petty and Jimmie Johnson, both of whom, are NASCAR Cup Series legends in their own right.
ADVERTISEMENT
Article continues below this ad