WATCH: Tyler Reddick Shows a Superb Gesture for the Fans After Heartbreakingly Retiring From the Lead at LA Coliseum
Published 02/07/2022, 9:50 AM EST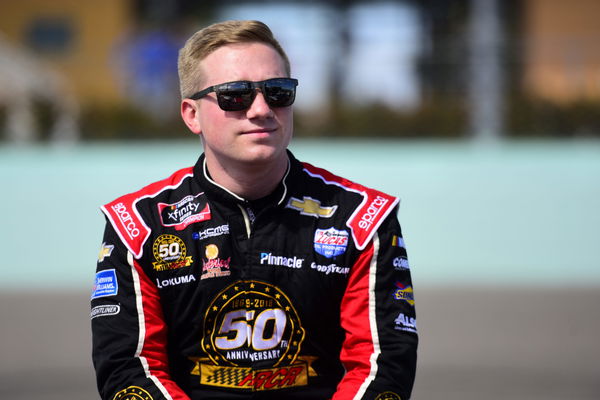 The inaugural NASCAR Cup race at the Los Angeles Coliseum has just wrapped up. Joey Logano has the honor of being the first winner, but there was a lot of action going on around him. Unfortunately for Tyler Reddick, it ended far too soon for him, and it was pretty heartbreaking.
Reddick was leading the race when his car broke a transaxle, ending his race. After stewing in his misery for a while, the Richard Childress Racing driver decided to turn into a spectator. So he walked up to the stands and spent some time with the fans, much to their delight.
ADVERTISEMENT
Article continues below this ad
On the bright side for the team, Austin Dillon was able to salvage some pride with a P3 finish. Reddick confessed that the loss was a tough pill to swallow, even though there were no points on offer for this race.
What did Tyler Reddick say after the race?
ADVERTISEMENT
Article continues below this ad
He said, "Real big shame that I broke the transaxle like I did. All in all, bring the car that we did, as fast as we were all weekend. Had the right plan, right strategy, be aggressive. Finished second in qualifying, won our heat and got us the lead in the race. Really proud of everyone at RCR and I'm really excited for Daytona. We can do it once, we can do it again and I'm excited for the future this year."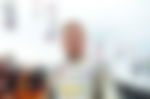 Now, the driver cannot afford to dwell on the loss, considering this was a non-championship round. Instead, as he mentioned, he will shift his focus to the upcoming Daytona 500.
ADVERTISEMENT
Article continues below this ad
That race will kick off the championship dog fight in earnest. Then the race is on to see who will be the first Next Gen champion. One thing is for sure, Tyler Reddick and Austin Dillon are certainly dark horses in the competition.