WATCH: What Went Wrong for Ryan Blaney in the Final Lap at Daytona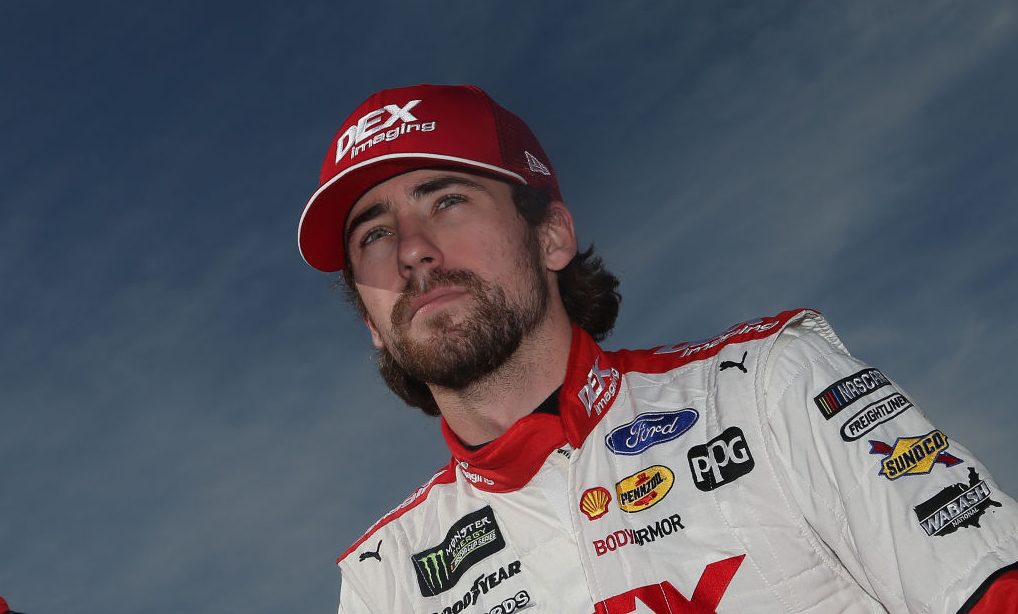 The first-ever NASCAR Cup Series race at the Daytona Road Course had many interesting moments. Almost all of the drivers were racing on the course for the first time, trying to navigate their way through. Ryan Blaney of Team Penske was one of the drivers whose fortunes turned upside down in the final few laps.
Blaney, driving the No. 12 Ford Mustang for Team Penske, was in the Top-10 for the most part of the day. He then lost his way a little bit and was in place with just two laps to go. He then fell to 24th place in the next lap.
Where it went wrong for Ryan Blaney
The final lap was where Blaney's race lost any sort of momentum. He missed the frontstretch chicane and came to a sudden halt. This also forced a stop-and-go penalty for Ryan Blaney.
He eventually finished in 31st place, which was an unfortunate finish for him as he did fairly well throughout the race.
A promising day derailed for @blaney after missing the frontstretch chicane late at @DISupdates. pic.twitter.com/QLWzheVJPD

— NASCAR (@NASCAR) August 17, 2020
Bubba Wallace was another driver whose race was spoiled in the final lap after he was in contention for a Top-10 finish all day. Wallace was involved in a three-way crash as Joey Logano nudged Alex Bowman, who then hit Wallace. He went from 9th place to 25th place in the final lap. He sits on 21st place in the season standings.
Blaney sits well in the playoff race
Meanwhile, Ryan Blaney is currently 5th in the Cup Series standings behind Kevin Harvick, Denny Hamlin, Brad Keselowski, and Chase Elliott.
Blaney has already sealed his place in the Cup Series, courtesy of a race win. He won the race at Talladega Superspeedway in June. Blaney narrowly beat Ricky Stenhouse Jr. on that day, for his fourth Cup Series win.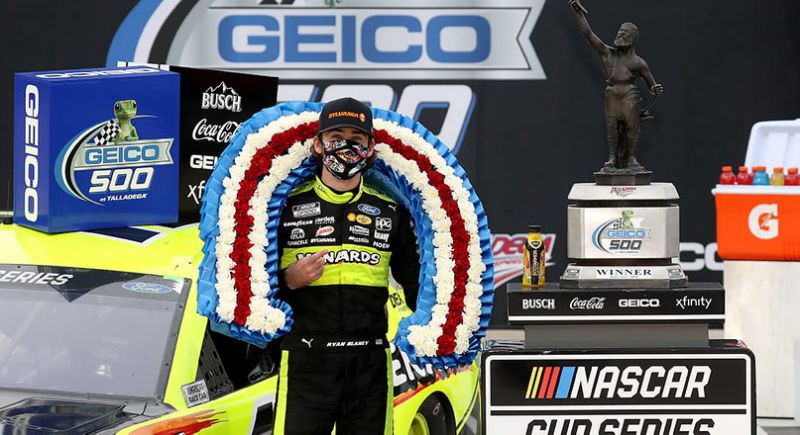 Blaney's other three race wins were at Pocono Raceway in 2017, Charlotte Roval in 2018, and another race at Talladega Superspeedway in 2019.
The 26-year-old also has seven wins in the NASCAR Xfinity Series and four wins in the Gander RV & Outdoors Truck Series. He is in his fifth full-time season in the Cup Series.
Sunday's inaugural Cup Series race at Daytona was won by Chase Elliott. Denny Hamlin finished in second place, ahead of Martin Truex Jr in third.
ALSO READ- With Three Races to Go Who Will Make it Into the Playoffs? William Byron, Jimmie Johnson or Someone Else