WATCH: When a Pie Started a Rivalry Between Kevin Harvick and Denny Hamlin
Published 09/14/2020, 2:00 AM EDT

Follow Us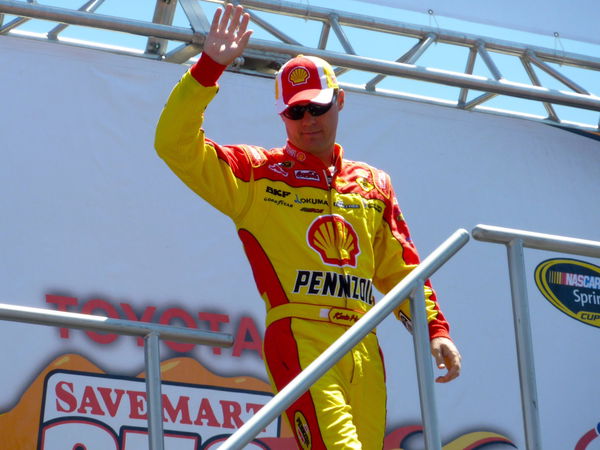 Sports stars are far from people who should be placed on a pedestal and idol-worshipped. They are just as normal as the average person. Even NASCAR drivers are the same, and some of them love practical jokes. Back in 2006, Denny Hamlin was in an interview when Kevin Harvick sneaked up behind him and shoved a pie in his face.
Who would have figured that several years down the line, the two would be rivals for the 2020 Cup Series crown? This season, Harvick has been running away with the championship, but Hamlin is determined to keep him in his sights.
ADVERTISEMENT
Article continues below this ad
Why Kevin Harvick stunned Denny Hamlin with a pie
As it turned out, Hamlin was the initial instigator. Apparently, Harvick kicked this prank war off by shoving a pie in Hamlin's face on national television. Naturally, Kevin Harvick took it upon himself to deliver some justice.
"It was worth it," Harvick said after he ran away from Hamlin, laughing. "He got me the other day on national TV, I didn't say anything. He got me good. I had my ear open for like a day," Harvick added.
ADVERTISEMENT
Article continues below this ad
Obviously, Harvick was mad at Hamlin for humiliating him on national television. So when the latter was in an interview after qualifying, Kevin Harvick took that as the opportune moment to exact revenge.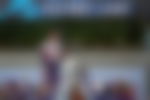 Admittedly, nobody knows when their rivalry began. However, their respective pie incidents certainly sowed the seeds. Now, more than a decade later, both drivers are veterans and share 14 wins between themselves.
ADVERTISEMENT
Article continues below this ad
Out of them, Harvick has amassed 8 wins, while Hamlin has 6 of them under his belt. The duo has been on a roll and they are the favorites for the championship.
However, it seems like Harvick has an edge over Hamlin and he could clinch the title this year. Harvick won the opening race of the 2020 NASCAR Cup Series Playoffs at Darlington.