WATCH: When Dale Earnhardt Showed Stunning Presence of Mind Mid-Race at Richmond
Published 09/10/2020, 9:53 AM EDT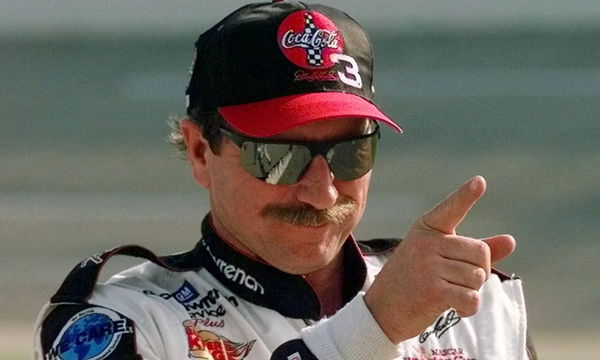 ---
---
Dale Earnhardt gave NASCAR fans many moments to remember during his illustrious career. One of those moments is still fresh in the memory of fans and everyone else who saw it.
ADVERTISEMENT
Article continues below this ad
As the NASCAR 2020 Cup Series Playoffs move to Richmond this weekend, we look back at when Dale Earnhardt's multi-tasking skills stunned everyone.
Kyle Petty won the race at Richmond in 1986, but the race is remembered more for Earnhardt's incident. During the race, Earnhardt was bothered by mud on his windshield and wanted to make a pit stop to get things in order.
ADVERTISEMENT
Article continues below this ad
However, his Crew Chief did not want him to stop and lose all those laps they had earned over the others.
Dale Earnhardt shows his range of skills
What Earnhardt did next left everybody amazed. He told his team he'll be off his radio for a few minutes. He then drove his car with his knees, while he stuck his upper body out of the car and cleaned his windshield.
Earnhardt led many laps in the race. However, a crash with Darrell Waltrip in the final few laps ended his chances of winning the race. Nevertheless, the incident was a prime example of Earnhardt's determination and ability to always find a solution.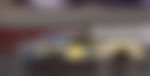 A similar incident involving Carl Edwards
ADVERTISEMENT
Article continues below this ad
Another such incident where a driver took matters in his own hands took place in 2008. A NASCAR Xfinity Series race at the Circuit Gilles Villeneuve in Montreal, the first-ever race NASCAR ran in the rain, left drivers in a conundrum. Except for Carl Edwards.
Midway through the race, the visibility got too low and drivers were having a hard navigating their way. Frustrated by this, Carl Edwards showed everyone an innovative way of handling the situation. He took out a squeegee and started cleaning the windshield of his car.
Earnhardt's incident in particular also showed his ability to think on his feet. The seven-time champion was recently honored by another seven-time champion, Jimmie Johnson.
ADVERTISEMENT
Article continues below this ad
Johnson ran a paint scheme for his No. 48 car during the throwback weekend at Darlington that honored seven-time Cup Series winner – Earnhardt as well as Richard Petty.