WATCH: When Joey Logano and Ryan Newman Were Involved in a Heated Argument at Michigan
Published 01/06/2021, 8:30 AM EST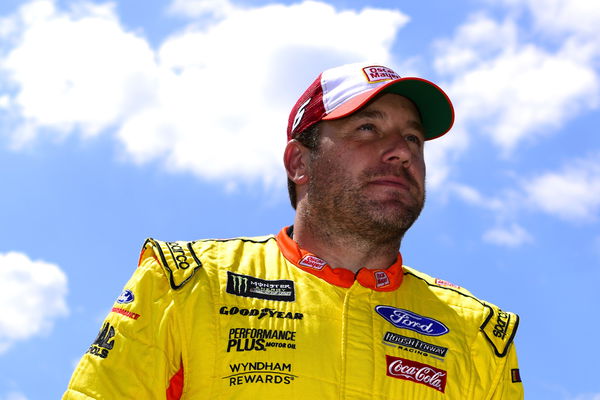 ---
---
Back in 2010, there was a bit of a coming together between Joey Logano and Ryan Newman at Michigan. Things escalated to a point where Newman lightly shoved Logano. Everything started off when, somewhere after the halfway stage of the race, Logano got a little loose and spun Newman.
ADVERTISEMENT
Article continues below this ad
Fortunately, Newman did well to avoid any contact with the wall or another car. On the downside, the Stewart-Haas Racing driver was furious with Logano for putting him in that situation.
When cameras finally caught up to the duo, they were already in deep discussion over the incident. After the shove, NASCAR officials were forced to intervene and defuse the situation. As they argued back and forth, Logano allegedly placed his hand on Newman, leading to the latter warning Logano not to touch him.
ADVERTISEMENT
Article continues below this ad
Joey Logano gives his version of events
Logano's beef with Newman was about his propensity to race other drivers hard all the time. He insisted that he wasn't not alone in making this observation, especially since he was the hardest driver to pass.
Joey Logano declared that if anyone raced him cleanly, he returned the favor.
The then-Joe Gibbs Racing driver cited the example of Dale Earnhardt Jr to back his claim. When Dale Jr passed him cleanly, Logano gave him a helping hand in passing other cars. According to him, if he gives someone on-track respect, he gets it back in kind.
ADVERTISEMENT
Article continues below this ad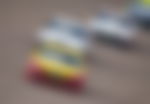 Joey Logano could not fathom why Newman needed to go hell for leather so early in the race. He insisted that it gets frustrating especially when a driver is trying to overtake someone else. If Newman was faster, he would have let him go and tried to attack him later on.
Obviously, Newman had a different opinion on the matter. Luckily, it seemed that everybody calmed down since the incident, and bygones were left as bygones.
ADVERTISEMENT
Article continues below this ad
MORE – WATCH: Joey Logano Shows His Impressive Collection of Ford Cars in His North Carolina Shop