WATCH: When Michael Jordan Savagely Trolled a Currently Down on His Luck Bubba Wallace
Published 05/20/2022, 11:55 AM EDT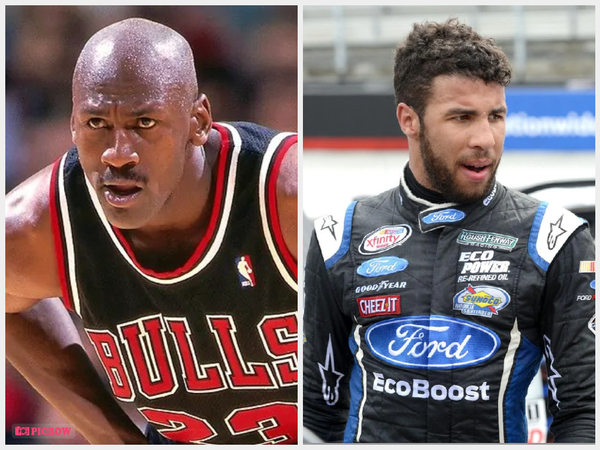 Bubba Wallace is in a tricky spot right now. Not only has he been incredibly underwhelming, but he's also been incredibly unfortunate throughout this season so far. And the pressure on him to perform only increased when his teammate, Kurt Busch, won the race at Kansas last week.
Now, considering the current state of affairs at 23XI Racing, one can't help but think about that one thing Wallace's team owner, Michael Jordan said in an interview at the beginning of last season, the first step of 23XI Racing into NASCAR.
ADVERTISEMENT
Article continues below this ad
Jordan and Michael Strahan were discussing feeling the nerves before a big game, but also being "in control," which Jordan can no longer say, as he is not the one giving the car to Wallace before a race. However, Wallace countered that by saying, "But at the end of the day they're ultimately in control because they're the ones who are signing them checks."
This led to everyone laughing in the room, but, as is the case with almost everything Jordan is a part of, he had the last laugh.
"The thing is, we don't sign checks to losers," Jordan replied.
Bubba Wallace emphasizes he is still in control of his destiny after Kansas
After the race in Kansas, which was yet another addition to the list of races tainted by poor pit stops and ultimately a bad result, Bubba Wallace expressed his positive mindset going forward.
"At the end of the day. YOU control your own destiny. You have a choice when adversity meets you. Flop… or Fight…Gave it my all. I can sleep good knowing that," he tweeted.
"Hungrier than ever."
ADVERTISEMENT
Article continues below this ad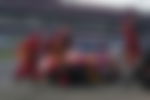 The overarching anchor stopping his #23 Toyota to sail at least closer to acceptable performances considering the brand and the expectations that's backing him, has been more or less, the things out of his control.
But if we know anything about Michael Jordan from what he has shown us in his NBA career and especially in 'The Last Dance', it is that he has a limit, regardless of what the situation is.
ADVERTISEMENT
Article continues below this ad
The question is now, how close is he to reaching 'that' limit with not only Bubba Wallace, but the entire #23 team?
WATCH THIS STORY: NASCAR Fans Find Michael Jordan And Kurt Busch's Collaboration "Disgusting"
Edited By: Ranvijay Singh