WATCH: When NASCAR Driver Marcos Ambrose Shattered the 200 MPH Barrier for the First Time in 25 Years
Published 06/16/2022, 8:50 AM EDT
NASCAR cars have the ability to race around speedways at top speed, and there are times when teams push the boundaries. This was especially true a decade ago, at the Michigan International Speedway. At that time, the track had just been repaved, and the cars were let loose for qualifying.
Australian driver Marcos Ambrose needed no second invitation. The then Richard Petty Motorsports driver clocked in an astonishing 203.241 miles an hour.
June 15, 2012: NASCAR broke the 200 mph barrier for the first time in 25 years. During qualifying at the newly-repaved Michigan, Marcos Ambrose won the pole with a speed of 203.241 mph pic.twitter.com/D3E14sjoaY

— nascarman (@nascarman_rr) June 15, 2022
ADVERTISEMENT
Article continues below this ad
In the last 25 years until that day, no NASCAR Cup car had ever broken the 200 mph barrier. Apparently, he was not the only one, as Kevin Harvick, Jimmie Johnson and Regan Smith also went past 200 mph. The reason these speeds were rare was because of the use of restrictor plates.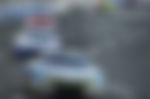 This actually slows the cars a little, otherwise, there is a danger of the cars flying off the track at high speed. Had that happened, it would have posed a serious threat to a driver's life as well as the marshals' and spectators' lives.
What did Marcos Ambrose say after the NASCAR qualifying?
Speaking after qualifying, Ambrose said, "It's just a great feeling for me. To drive for The King [Richard Petty]. Lightning fast out there, I didn't know if the time was going to hold up. I knew I got everything I could out of that race car. Just a great feeling, my first pole and to get a record speed at the track… in the current generation of cars, is a great day."
ADVERTISEMENT
Article continues below this ad
WATCH STORY: Price to Buy the Diecast of Your Favourite NASCAR Driver
In the end, he finished in 9th place, while Dale Earnhardt Jr triumphed. Luckily for the Australian, he claimed a second consecutive win at Watkins Glen in the same year. As it happened, both of the Watkins Glen triumphs would be Ambrose's only Cup Series victories in his career.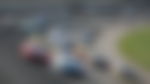 ADVERTISEMENT
Article continues below this ad
He also had a season-best 18th place in the NASCAR Cup Series championship, notching up two more Top 5 finishes that year. Besides those three top 5 results, he finished in the Top 10 on another five occasions.
Marcos Ambrose, who retired in 2014, racked up an impressive 46 Top 10 finishes in his Cup career. He competed in the V8 Supercars Series in 2015 before hanging up his boots for good.