"We Can Do Great Things" – Kyle Larson Confident of Extending 'Purple Patch' to Win a Lot in 2021 NASCAR Season
Published 03/23/2021, 9:50 AM EDT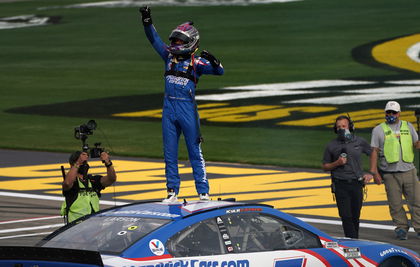 ---
---
Kyle Larson was always expected to have a good NASCAR comeback in 2021, with a Hendrick Motorsports car at his disposal. However, Larson has surprised one and all, with just how good and strong he has been so far this season.
ADVERTISEMENT
Article continues below this ad
The no. 5 car driver at Hendrick Motorsports, Larson already has a win in the first few races this season. This past Sunday, Larson looked set for his second win in 2021, before Ryan Blaney narrowly edged him at Atlanta. Nevertheless, he was utterly dominant in Atlanta.
In the other races as well, Larson has been consistent with his runs and finishes. His start to the season and the speed and performance of his no. 5 Chevrolet have built a high level of confidence within the star driver.
ADVERTISEMENT
Article continues below this ad
Kyle Larson exudes serious confidence for the rest of 2021 NASCAR season
Larson sees scope for further improvement as well and believes he and his team can do 'great things' this season.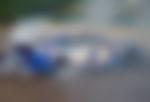 "We've had the fastest car most weekends. If we can continue to evolve and continue to get better, yeah, I mean, we can do great things," Larson said after his 2nd-place finish on Sunday.
Larson then praised crew chief Cliff Daniels, the pit crew, and other members in the team that is contributing towards these strong runs. The driver is quite confident about his chances of winning a 'lot of races' this year.
"With all that Cliff and all the guys making good decisions on the box, yeah, we can definitely go out there and keep contending. If we can contend as much as we are, yeah, I mean, we can win a lot of races," Larson expressed.
Larson's most successful NASCAR Cup Series season came back in 2017. Driving for Chip Ganassi Racing, Larson won four races throughout the season and felt like a contender to win races all year.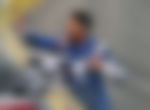 Larson compares current form to stellar run in 2017 season
This year, he feels he is even stronger in the Hendrick car than he was in 2017. "2017 we were really strong. Probably not this strong," Larson said further.
Like now, he was surprised back then as well by his impressive start to the year. However, he soon realized how good he actually was. But Larson still feels he never quite dominated races as he did at Atlanta on Sunday.
"Once I realized we were a top-two car, the 78 at that time, yeah, I felt like I could win every time. I didn't really, from what I remember, dominate races like I did today. Yeah, I was confident like I am now," Larson added.
ADVERTISEMENT
Article continues below this ad
Larson will be quite happy to take this form and confidence to one of his stronger racing surfaces. While it will be a different challenge to drive a Cup car on the Bristol dirt, Larson is certainly one of the favorites there.
ADVERTISEMENT
Article continues below this ad