"We Need More Daniels in the World" – NASCAR Fans React After Trackhouse Racing's Daniel Suarez Helps a Turtle Get Off the Road
Published 05/15/2022, 5:55 AM EDT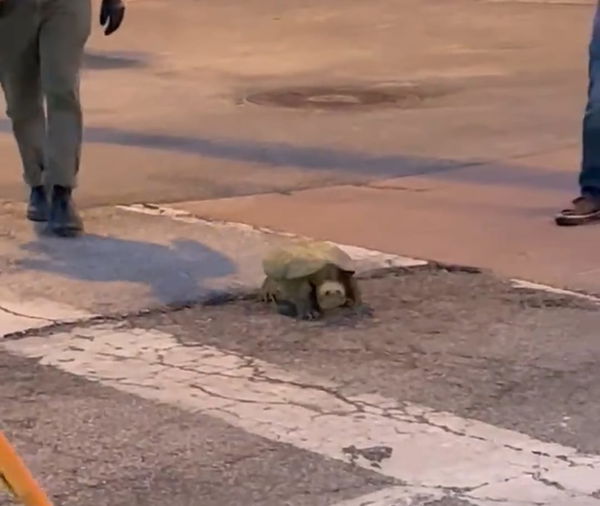 While Daniel Suarez might not have a race win under his belt so far this season, the Trackhouse Racing driver is surely winning off of the track. The 30-year-old driver recently helped a turtle, who was somehow stranded in the middle of the road, get away from the traffic and onto the sidewalk.
And even though what he did sounds easy, it probably wasn't. Because the turtle in the subject is a snapping turtle, one that is notorious for tussling with animals as big as an alligator.
This was something that the NASCAR driver probably had in mind, considering the meticulous method he chose to pick up the poor animal, while also being considerate of his own safety.
ADVERTISEMENT
Article continues below this ad
NASCAR fans react to Suarez saving the turtle
On behalf of turtles everywhere, thank you Daniel!

— Bronxie🐢 (@yankeesbronxie) May 15, 2022
Did you help it finish crossing or guard it's passage until it crossed? And I absolutely love that you always help these beautiful creatures.

— 👁❤the👂🏻of🏎💨s (@Pixxydoodle) May 15, 2022
U r a VERY good soul Daniele

— Max Papis (@maxpapis) May 15, 2022
We need more Daniels in this world

— Matthew Akers (@vtdiw) May 15, 2022
Trackhouse Racing have the essential ingredients of success, says Daniel Suarez
In a recent interview, Daniel Suarez admitted that the Cup Series is "tough." He described how it's a matter of chance to hit the sweet spot once in a while, one needs to have "the whole package" to have a great team that includes engineers, good drivers, pit crew, and the rest.
"If only one part of that is missing, it's going to be tough," he added. "It's true teamwork. We have to be there to support each other and to try to make us better. I'm very happy with where we are with that."
ADVERTISEMENT
Article continues below this ad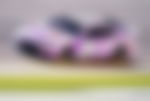 Suarez revealed that this year, he feels, Trackhouse Racing will be able to win races, something they've already done twice this season. "I feel like we have the tools to be able to do it. We have the people, the cars, the sponsors and the manufacturer support to do it. That's obviously very exciting," he added.
ADVERTISEMENT
Article continues below this ad
"We just have to go out and do our job."
WATCH THIS STORY: Still Better Than Elon Musk NASCAR Fans Compare Kyle Busch To Elon Musk As He Reveals Some Big News