"We Should Have Had More Than Six Wins": Denny Hamlin Not Entirely Satisfied With His 2020 Results, Was Aiming 10-Race Wins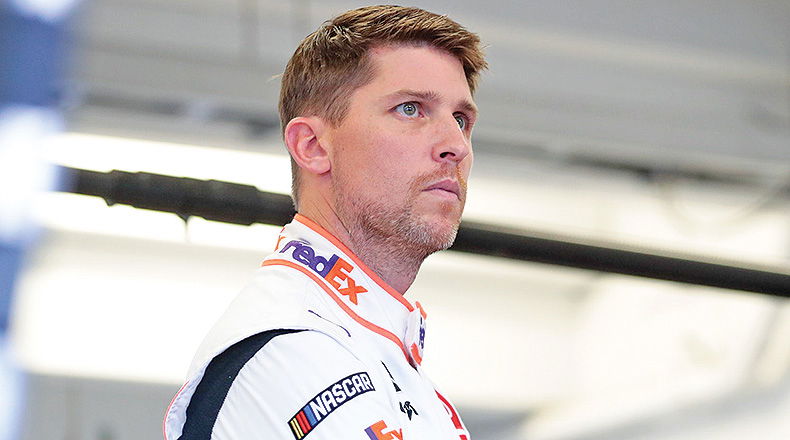 In Saturday's race at the Dover International Speedway, Denny Hamlin seized the victory over Martin Truex Jr and Kyle Busch. This marks his 6th race win of the season, but the Joe Gibbs Racing team is not too satisfied. Apparently, the team set a personal target of 10 race wins in the 2020 season.
Even though he is four short, Hamlin is confident that the team is fast enough to meet that target. He told Bob Pockrass, "We set some lofty goals at the beginning of the year to try and win 10 races. It's still achievable, we should have more than six, easily. We're just rolling at tracks where we're not typically great at, so that gives me confidence."
Denny Hamlin says after the sixth win of the season that the team set a goal of 10 races this year and explains why they have run well enough to potentially reach that goal. pic.twitter.com/UGNqKyJiPL

— Bob Pockrass (@bobpockrass) August 23, 2020
Denny Hamlin also insisted that the team works really hard to gather data on the circuits. Even when they visit a track for a second time, they compare notes to see where they can improve.
Clearly, their process is working wonders for them, and there is no reason to change it.
What else did Denny Hamlin say?
Denny Hamlin seized victory in the first two stages before he engaged in a massive dogfight against Martin Truex Jr. With 8 laps to go, he finally pulled off the overtake, after hounding Truex for several laps and biding his time.
In addition to being his sixth victory, this is also his 43rd career triumph. This is also the first time he has won at the Dover International Speedway. Although he is quite fond of the track, he never had much success there, until now.
For Sunday's race though, the finishing order will be reversed, meaning that Denny Hamlin will start from 20th place.
Truthfully, this seems like a mountain to climb. However, it is worth noting that Kyle Busch finished 3rd after starting well down the order.
Since Denny Hamlin obviously has the pace, he is perfectly capable of storming up the pack and mounting a fierce charge.
ALSO READ- Martin Truex Jr Calls Aric Almirola 'an Idiot' for Costing Him the Win at Dover Speedway