Weather Forecast for 2021 NASCAR Cup Race at Daytona Road Course: Will Rain Play Spoilsport?
Published 02/20/2021, 11:15 AM EST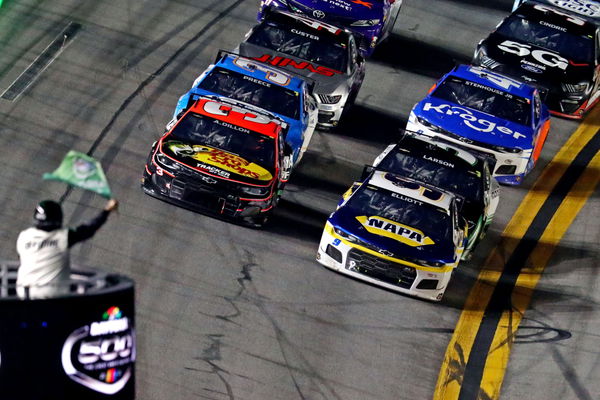 For the third consecutive week, the NASCAR paddock will race at the Daytona International Speedway. However, the big difference is that they will be running on the road course layout.
Already, nearly half the grid has raced on this layout, courtesy of the Busch Clash. However, there is a slight possibility that the rain gods may interfere.
The good news is that reports suggest that the rain will mostly stay away for the duration of the race. At best, the conditions will remain partly cloudy all day, but the chances are that the weather could be unpredictable.
ADVERTISEMENT
Article continues below this ad
What to expect from this weekend's NASCAR race?
Last weekend at the Daytona 500, the race was halted midway because of a rain shower and lightning. Luckily, everyone was able to resume normal service after a while and the race proceeded as planned. Of course, what happened next was a completely different can of worms in itself.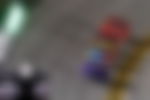 Hopefully, there should be no such problems when the O'Reilly Auto Parts 253 kicks off this weekend. Truthfully speaking, the weather can be pretty fickle, so the drivers and teams have to be prepared for anything.
ADVERTISEMENT
Article continues below this ad
For this weekend's race, Chase Elliott starts at pole. Alongside him on the front row is Daytona 500 winner, Michael McDowell.
McDowell will be thrilled after his maiden win and will want to keep up the momentum. However, Elliott is well-known for being good on road course layouts.
ADVERTISEMENT
Article continues below this ad
All in all, this should be a fun competition with lots of variables. An outside contender could be Kyle Busch since he won the Busch Clash race on the road course layout.
Additionally, Ryan Blaney could be a threat, as he looked like he could have been in with a chance in the Busch Clash. That lasted until he and Chase Elliott collided during the final lap and Kyle Busch took capital advantage.