"We're Going to Get a Trophy" – Daniel Suarez on Trackhouse Racing's NASCAR Future After Maiden Top-5 Finish
Published 03/30/2021, 10:10 AM EDT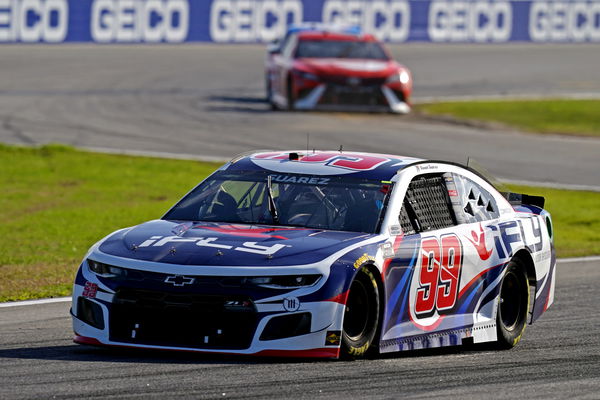 ---
---
One of the teams to look out for coming into the 2021 NASCAR Cup Series season was former driver Justin Marks and superstar Pitbull's Trackhouse Racing. Daniel Suarez has been recruited to drive for them, and just like with any new team, he had to face growing pains as the season kicked-off.
ADVERTISEMENT
Article continues below this ad
However, Suarez has found some very important momentum over the last couple of weeks, quicker than he was expected to. While he does not want to jump the gun, he is quite optimistic about the direction in which Team Trackhouse is headed.
Suarez declared that he is confident of winning a NASCAR trophy for the new and exciting outfit.
ADVERTISEMENT
Article continues below this ad
"I feel like we still a long ways to go from where we want to be, but we're heading the right direction," he said in his post-match interaction.
"Hopefully we can compete in the top 10, top 5 like we've been doing the last couple weeks on a weekly basis. Eventually, we're going to get a trophy," he added.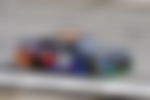 Daniel Suarez highlights the major improvement in Team Trackhouse's performance
The Mexican-origin driver impressed one and all with his first top-five finish in the new No. 99 car, that too in the dirt race at Bristol on Monday. Additionally, he even led a few laps during the race and looked like a serious competitor for the win at one stage.
Suarez found good pace very quickly and ran in the top-five and top-10 all day. Monday's result came on a track that had just the solitary race throughout the season and NASCAR will return to asphalt surfaces for the rest of the year.
However, Suarez highlighted his run last weekend in Atlanta as well, showing that his team's performance is not only down to the Bristol race.
"If you look at it, last week we were very similar. I mean, we didn't lead laps, but I made a mistake in the last pit stop, and that took away our chance to finish either fifth or sixth. It's the second week in a row that we've been running strong," Suarez said.
Suarez and team aim to build on newfound momentum
Last weekend at Atlanta, Suarez was running well inside the top-10 and came very close to finishing there. However, he made an error in judgment on a pit stop and was sent to the rear for over-speeding, eventually finishing in 17th.
ADVERTISEMENT
Article continues below this ad
Regardless, the last two weeks have been very positive for Suarez, Marks, Pitbull, and the entire team. The driver praised his team for working hard to improve the car week after week. He also lauded the partnership with Richard Childress Racing for engine and chassis support.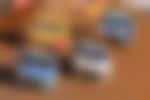 In a sport like NASCAR, it is important to continue building on the momentum. A break in the competition this weekend gives Suarez and the team some good time to improve on certain areas, before the Martinsville night race.
ADVERTISEMENT
Article continues below this ad
MORE – WATCH: Favorites Kyle Larson, Christopher Bell Face Heavy Damage in Massive Wreck in NASCAR Bristol Dirt Race
Trending Stories