"We're Supposed to Go for the Win": Ross Chastain Defends Himself After Late Daytona Crash
Published 08/29/2020, 12:45 PM EDT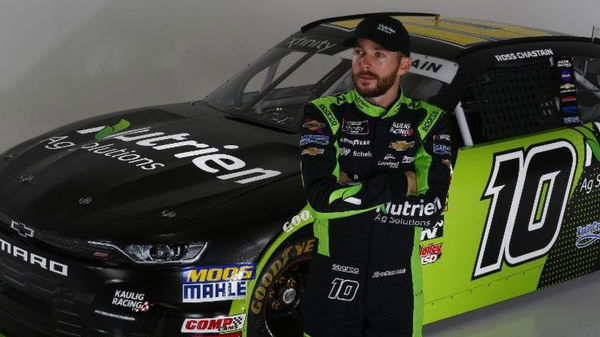 ---
---
During the WAWA 250 NASCAR Xfinity race, Justin Haley won from Gray Gaulding and Chase Briscoe. However, the real story revolved around Ross Chastain and AJ Allmendinger.
ADVERTISEMENT
Article continues below this ad
On the last last of the race, Chastain and Allmendinger collided, Justin Haley was not about to turn down an open invitation. Speaking to NBC, Ross Chastain defended his last gasp actions.
He said, "Doesn't matter how many races each of us has run, we're supposed to go for the win. Team rules the last 10 laps and we all stay committed. I hate that Justin got shut out there with 10 or five to go. Coming to the checkered, what am I supposed to do? Just finish second? Not this guy…"
ADVERTISEMENT
Article continues below this ad
What happened to Ross Chastain during the race?
ADVERTISEMENT
Article continues below this ad
Truthfully, the Kaulig Racing drivers had the race gift-wrapped for them, with a potential 1-2 as a nice bonus. Unfortunately, Ross Chastain may have gotten a little greedy and tried to lunge down the inside of his part-time teammate.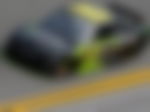 Then the situation turned disastrous when Chastain turned Allmendinger around and compromised their races. Luckily, Haley was able to avoid the carnage, or it would have capped off a horrible day in the office for Kaulig Racing.
ADVERTISEMENT
Article continues below this ad
The good news is that Haley gave the team a reason to smile at last, though it was bitter-sweet. Chastain felt that he was well within his right to battle, because that is his instinct as a racing driver. He truly believes that he can never settle for second place, not when there is a chance to grab a win.
Truthfully, no driver likes to settle for second best, unless he or she really has to or if it was for strategic purposes. They are obligated to fight to finish as high as they or the car can finish the race. So, Ross Chastain possibly did the right thing by trying to battle, but he broke the unspoken rule of not colliding with a teammate.