"What a Joke" – NASCAR Fans Ridicule the Bias Treatment Against Denny Hamlin After Surprise Xfinity Series Winner at Daytona Penalized Heavily
Published 08/31/2022, 5:15 AM EDT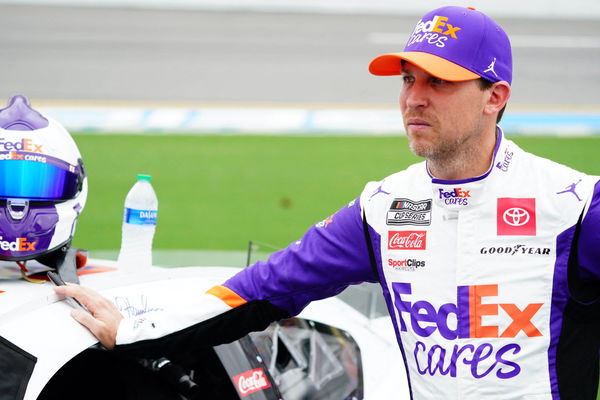 NASCAR has made it pretty clear this season that they're not messing around with teams and drivers bending the rules and violating the regulations. One needs to look no further than Pocono when a victorious Denny Hamlin was stripped-off of his win for a piece of tape.
In fact, recently too, the sport followed its own precedent as it penalized Jeremy Clements' Xfinity Series win at Daytona for Sections 14.6.12K&U violations of the NASCAR Rule Book.
ADVERTISEMENT
Article continues below this ad
However, there was one big difference between Clements' case to Hamlin's.
While #11 driver had his win taken away from him in a spectacular fashion, the Xfinity Series driver got to keep his, even though he was deemed ineligible for the playoffs along with a 75-point penalty that dropped him to 20th in the standings.
Clements gets to keep the win as far as not being disqualified, but he isn't allowed to use the win to make the playoffs. The 75-point penalty will drop him to 20th in the standings.

— Bob Pockrass (@bobpockrass) August 30, 2022
But NASCAR fans didn't care.
They wondered just why Clements was treated differently and not given the Denny Hamlin treatment, which is to say, why there wasn't any consistency with the decision that should've seen his win taken away from him?
Yet let's keep Hamlin in the postseason even though he HAD an L2 penalty this year. What a joke.

— Michael Volk (@Michael26Volk) August 31, 2022
why is nascar allowing the team to keep the win?

— Jacob Morgan (@Jacobdean1342) August 30, 2022
its like NASCAR has given themselves just enough vagueness in the wording of their rulebook to basically do what they want to when implementing the rules and penalties.

— Charles (@charlestonman12) August 30, 2022
So tell them to find consistency and either give Hill the win or Denny back his win

— Mark((LETS FUCKING GO DENNY) (@Mark42723) August 30, 2022
Penalize the small teams and all they will have to race are the bigger established teams. Keep it up nascar and you'll have empty tracks

— Steady Eddy (@steadyeddy22) August 31, 2022
How did Denny Hamlin react to his DQ from Pocono?
In an interview ahead of the following race to Pocono, at IMS, Denny Hamlin admitted that the disqualification came as "a shock" to his team considering how such a thing hadn't happened in over 60 years.
"I thought we had one of those Richard Petty big engines in the car or something, but not this time. It's a piece of tape, and they were pretty consistent that that's the way that they want it starting with this new car," he had said,
ADVERTISEMENT
Article continues below this ad
WATCH THIS STORY: Daniel Suarez Slams JGR, Who Previously Fired Him, for Kyle Busch Situation Amidst Talks of Replacing Him With "Ok" Ty Gibbs
"I just hope that it's consistent for everybody, no matter who wins the race."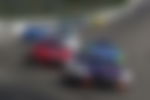 Now, it remains to be seen whether Denny Hamlin feels hard done by with NASCAR's treatment to his infringement and the treatment Jeremy Clements received for his case.
ADVERTISEMENT
Article continues below this ad
Edited By: Vibhanshu Kumar