"What All the Hype is Around Driving in Circles" – Michael Jordan's Bitter Rival Takes a Dig at His Drivers Bubba Wallace & Ty Gibbs
Published 10/12/2022, 2:45 PM EDT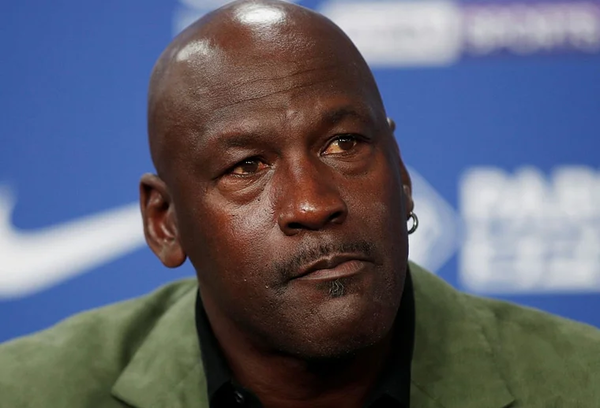 Michael Jordan and Stephen Jackson have not been the best pals. In fact, there have been certain situations in the past that indicate that the two former basketball players do not see eye to eye. But then why is Jackson on a call with Bubba Wallace and Ty Gibbs?
In a recent video posted by the digital financing platform, Money Lion, Stephen Jackson is interacting with Bubba Wallace and Ty Gibbs. In the clip, the host asks Jackson if he knows Michael Jordan while Jackson casually says 'the tall guy, played for the Bulls?
ADVERTISEMENT
Article continues below this ad
Further, the host asks if Jackson knew that Jordan owns a NASCAR team. And the former basketball player answered in the affirmative. The host then tells Jackson that he was thinking of going to Vegas for the next NASCAR playoff race.
Moreover, he says that he knows someone who might be able to get them in. Surprisingly, Bubba Wallace and Ty Gibbs appear on his phone screen. Identifying them, Jackson says, "Oh! The 23XI NASCAR drivers Bubba Wallace and Ty Gibbs." And Wallace immediately says that he heard they were coming to town. And the conversation that ensues is hilarious.
Stephen Jackson: Yeah, we wanna see what all the hype is around driving in circles.
Ty Gibbs: There's a little more to it. Bet I can show you what our cars can do.
Bubba Wallace: Hope you guys don't get any motion sickness.
Stephen Jackson: Only when I carpool with Matt (Branes) (Laughs)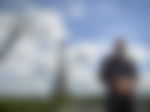 This conversation between the 23XI drivers and Stephen Jackson is particularly interesting as the owner of the team and Stephen Jackson are not exactly friends. But they aren't enemies too.
Michael Jordan and Stephen Jackson's relationship
ADVERTISEMENT
Article continues below this ad
In around 2005, Michael Jordan became a stakeholder of the Bobcats. And by 2010, his stake turned into majority ownership in the team. Interestingly, Stephen Jackson was playing for the Charlotte Bobcats around the same time. And while reminiscing about an incident that occurred back then, Jackson revealed his interaction with Jordan.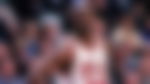 He revealed that during one of the pickup games, Michael Jordan began trash-talking on the court. However, Jackson was not ready to take any of it and decided to stand up for himself. He shared that he trash-talked back to Jordan. But soon, he realized that he had made a big mistake.
ADVERTISEMENT
Article continues below this ad
WATCH THIS STORY: Michael Jordan's Ultimatum to Denny Hamlin That Might See Him Pulling the Plug on $150 Million NASCAR Team
Jackson said; "Which was a mistake because if I didn't know anything about all Michael Jordan's accomplishments, I knew that day. Okay, he told me about all the championships, everything he's done (for the) sport (like) points scored. And he reminded me that I was on his team. At that point, I felt that trash-talking was won by him. You're right, I'm on your team and you do pay my check."
Edited By: Nizamul Haque Bhuyan