What Are Road Courses in NASCAR? What Makes Road Course Racing Different?
Published 05/01/2021, 2:00 PM EDT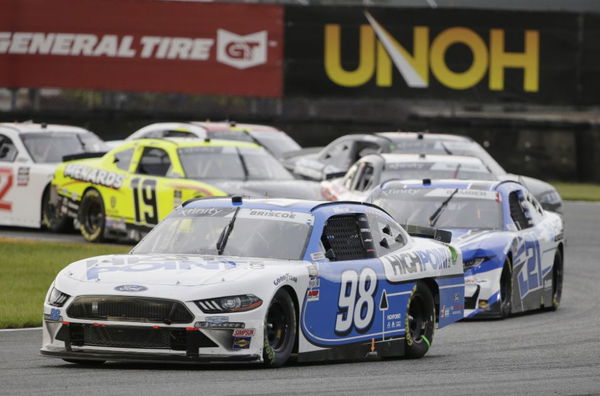 ---
---
Road racing is a type of motorsport racing run on a cleared street surface. The races can be held either on a closed circuit or on a road circuit using closed public streets. Initially, road races were held predominantly on open streets. However, public security concerns prompted most races to be run on fabricated racing circuits. NASCAR held its first road race in 1957 at the Watkins Glen International circuit, with Buddy Baker emerging as the winner of the inaugural road race in the sport.
ADVERTISEMENT
Article continues below this ad
Road courses are quite different from the basic oval racing that NASCAR drivers are accustomed to. They have right turns to make things interesting for fans and challenging for both teams and drivers.
Watkins Glen and Sonoma are the two road courses in the Cup Series schedule right now. The Charlotte Roval is a mix of street course/oval track.
ADVERTISEMENT
Article continues below this ad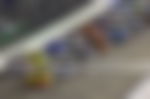 The 2021 NASCAR Races on Road Courses
The current year's schedule will have seven street course races – Daytona, Circuit of the Americas, Sonoma, Road America, Watkins Glen, Indianapolis, and Charlotte. It is one more than NASCAR initially expected; the Daytona street course supplanted a formerly planned race at Auto Club Speedway in California because of the pandemic.
ADVERTISEMENT
Article continues below this ad
Steve O'Donnell, NASCAR executive vice president, believes the 2021 schedule will be historic and fans will enjoy the road course races.
"We're excited for our fans," said O'Donnell.
"It's a historic schedule; the most changes since 1969. All of that couldn't have happened, however, without the cooperation of the entire industry… The primary goal for us was to continue to evolve the schedule, to continue to build it, to continue to listen to the fans.
ADVERTISEMENT
Article continues below this ad
"2021, we believe is a really bold step in that direction, but we're not done. There's 2022 and beyond, where we'll continue to look at making changes that we believe are in the best interest of the sport in key markets and key iconic racetracks as well. We're going to continue the journey."
The Busch Clash even ran on the 14-turn course at Daytona International Speedway in anticipation of the current year's point race on the same course, instead of where it generally happens on the tri-oval at the track.