What Are the Top NASCAR Moments for Jimmie Johnson in His Career?
Published 09/18/2021, 5:15 AM EDT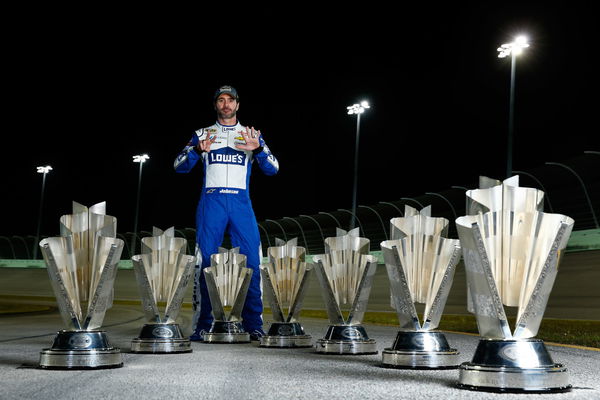 ---
---
Jimmie Johnson, who has just turned 46 this year, is currently a rookie in the IndyCar Series. But don't consider him a newbie in the world of motorsports; he is nothing short of a legend in the NASCAR arena. A seven-time Cup Series champion, he boasts of 83 wins, 374 Top 10s and 36 pole positions. Of course, over the span of his two-decade-long career, he has been hugely successful and built himself a legacy.
ADVERTISEMENT
Article continues below this ad
With Johnson celebrating his 46th birthday, what are some of the greatest NASCAR moments in his career?
First and foremost, we have to go all the way back to the 2002 season – when he made his full-time debut. Admittedly, he did compete in three races in the 2001 season, but on a part-time basis in his now-iconic #48 car.
ADVERTISEMENT
Article continues below this ad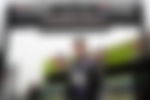 Jimmie Johnson bags his first Cup Series win
In his debut year, the Hendrick Motorsports legend burst onto the scene with a first career Cup Series win. This came during the NAPA Auto Parts 500 at Auto Club Speedway in California. Over there, he managed to defeat Kurt Busch and Ricky Rudd, with Bill Elliott and Martin Martin behind the trio.
First All-Star win
In 2003, he competed in his second-ever All-Star race and managed to win it. The best part is that Johnson went go on to win three more NASCAR All-Star races during his career, in 2006, 2012, and 2013. Each one of those races was held at the Charlotte Motor Speedway.
Jimmie Johnson takes his first Daytona 500 win
Aside from winning the Cup Series itself, one of the biggest achievements is to win the Daytona 500. So, when he managed to clinch the win in 2006, it was a huge checkmark on the bucket list. It got even better when he won again in 2013 and proved that it was not a fluke. On that occasion, he defeated Casey Mears and Ryan Newman.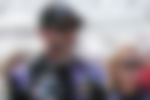 First Cup Series championship
ADVERTISEMENT
Article continues below this ad
In 2006 itself, the #48 driver ticked off his first NASCAR Cup Series championship. That year, he took five race wins and even managed to score enough points to win the title. Since then, Jimmie Johnson has gone on to snatch six more titles, including taking five consecutive championships.
Record-equaling seven titles
ADVERTISEMENT
Article continues below this ad
Finally, in 2016, it was one last hurrah for Johnson as he made a serious bid for the 'living legend' status. In other words, he clinched a record-equaling seventh Cup Series title, tying himself with Richard Petty and Dale Earnhardt.