What Caused the Infamous Brawl Between Denny Hamlin & Joey Logano at Bristol?
Published 11/30/2021, 12:47 AM EST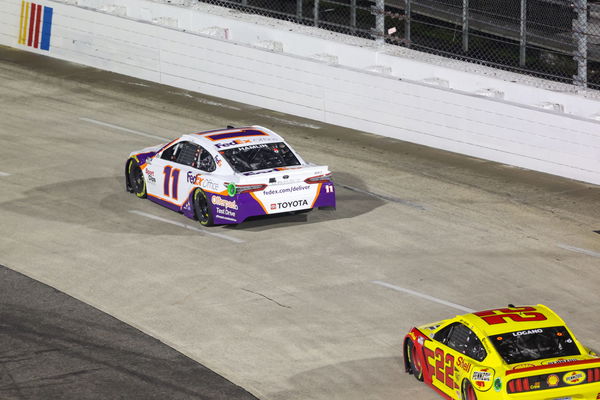 It is no secret that NASCAR is a hot-tempered sport. Engaging in intensely fought battles, drivers often square up in the event of a crash or so. Notably, back in 2013 at the Bristol Motor Speedway, Denny Hamlin and Joey Logano came to blows for similar reasons.
While the two of them were battling for position, Hamlin happened to tap Logano's rear. As a result, the new Penske driver lost control of his car and spun towards the outside wall. Infuriated, the #22 driver stormed out of his car and went to confront the Joe Gibbs Racing driver.
ADVERTISEMENT
Article continues below this ad
There were plenty of words exchanged, and things soon escalated into a shoving match. With emotions running high, even their respective teams got involved. Apparently, Hamlin apologized over the radio, but an incensed Joey Logano was not in a forgiving mood.
What happened to Joey Logano and Denny Hamlin after the race?
ADVERTISEMENT
Article continues below this ad
In the end, the furious Penske driver could only muster 17th place, while Hamlin finished 23rd. Apart from this chaos, it was a delight for Hendrick Motorsports' Kasey Kahne, who won the race. He finished ahead of Joe Gibbs Racing's Kyle Busch, and Penske's Brad Keselowski. In other words, the JGR and Penske outfits experienced contrasting fortunes for their drivers, with JGR's Matt Kenseth in 35th.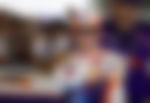 Although understandable, it was sad to see such a situation occurring on the track. It is believed that tensions were even higher because the two of them were former teammates at Joe Gibbs Racing. Suffice to say, the display proved that there was plenty of love lost between the two drivers and rivals.
ADVERTISEMENT
Article continues below this ad
However, now, the two of them have matured a bit as their rivalry seems to have died down a little. However, given the high intensity of the sport, it wouldn't take much to see tempers flare once again.