What Connects NASCAR Legend Dale Earnhardt and Formula One?
Published 08/11/2021, 2:27 PM EDT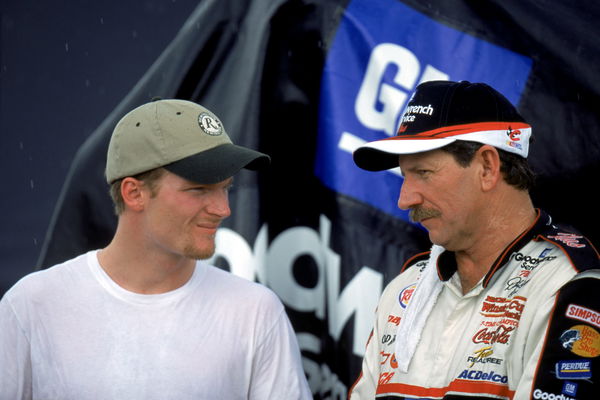 Formula One and NASCAR and two completely different racing disciplines, akin to chalk and cheese. However, there have been occasions where F1 drivers and NASCAR drivers have interacted with each other. One notable example of this is F1 driver Daniel Ricciardo, who is a big fan of NASCAR legend Dale Earnhardt Sr. Interestingly, Earnhardt himself was a Nigel Mansell and Ayrton Senna fan!
As it turns out, Mansell was the first Jerry Titus driver of the year Award winner and was present during the 1994 American Auto Racing Writers and Broadcasters Association banquet. Meanwhile, Dale Earnhardt Sr found his way onto the AARWBA's All-America team.
The Briton had been in excellent form in the previous two years with back-to-back titles. First and foremost, he won the 1992 Formula One title and the 1993 IndyCar World Series title. Meanwhile, Dale Sr had just snatched his sixth Winston Cup title and was in the prime of his career.
ADVERTISEMENT
Article continues below this ad
Dale Earnhardt Jr was also a big admirer of Ayrton Senna
ADVERTISEMENT
Article continues below this ad
A year later, the motorsport world was stunned when news broke of Ayrton Senna's death at the San Marino Grand Prix. Needless to say, one racing legend acknowledged another when Dale Sr paid tribute to the Brazilian. It is worth mentioning that the 1994 NASCAR Winston Select 500 was held on the same day as the San Marino GP.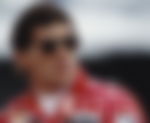 Ahead of the Cup Series race at Talladega Superspeedway, NASCAR organized a pre-race tribute for the late Brazilian. To be precise, the field completed several parade laps around the track out of respect. Poetically, Dale Earnhardt Sr. won the race and extended his condolences to Senna's family.
ADVERTISEMENT
Article continues below this ad
Obviously, NASCAR and F1 are on opposite ends of the racing stable; however, drivers in both series acknowledge each other. No matter which racing discipline they are in, drivers know that whenever they race, there is an element of danger. Nevertheless, they are willing to take the risks.