What Happens to the Fine Money NASCAR Collects from the Teams and Drivers?
Published 09/09/2021, 1:30 AM EDT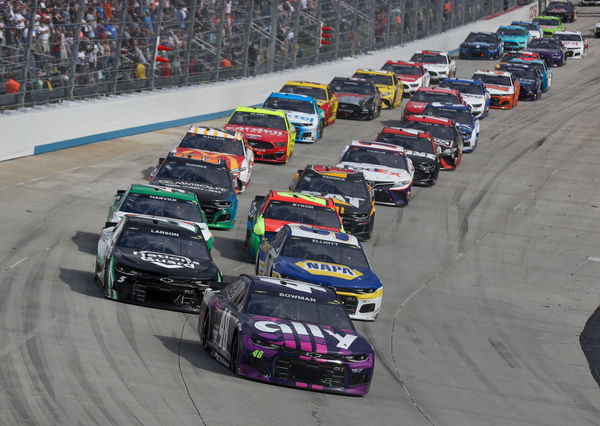 ---
---
In sport, any kind of misconduct is always punished. If a reprimand does not work, the next best thing is a fine for the guilty party. This issue has cropped up on the back of Kyle Busch's antics during the Cup race at Darlington. Apparently, NASCAR fined him $50,000 for endangering people's lives on the pit road.
ADVERTISEMENT
Article continues below this ad
Of course, one has to wonder what happens to the money afterwards. Obviously, the sport does not keep it for itself, but it diverts the funds to the NASCAR Foundation. Luckily for the drivers and teams, there is no tax deducted, since the donation is indirect. In other words, Busch's fine is a significant boost in funding.
NASCAR takes the amount of money it collects from fines during the season and sends it to the NASCAR Foundation (it isn't a direct donation from the person fined so it's not a tax deduction for the person penalized). https://t.co/lDQNODhOIW

— Bob Pockrass (@bobpockrass) September 7, 2021
ADVERTISEMENT
Article continues below this ad
This system has been in operation since the start of the 2008 NASCAR Cup Series season. Admittedly, the sport tends to be very strict while enforcing the rules. There are many occasions where drivers and/or teams would be fined for technical infringements. Sometimes, crew chiefs are ejected for a race or two, depending on the severity, though that is a different story.
ADVERTISEMENT
Article continues below this ad
What does the NASCAR foundation do with the money from fines?
It is worth mentioning that once the NASCAR Foundation gets the money, they use it for various charitable initiatives. Prior to 2008, there was a similar system in place. However, on this occasion, the money collected went to the Drivers Points Fund awarded at the end of the season.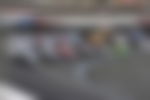 For the uninitiated, the Drivers Points Fund refers to the year-end money awarded to the top 25 drivers. Back in 2000, there was a bonus program that awarded $10,000 to the championship leader or a race winner. It is also worth mentioning that the money carried over from race to race until an eligible driver won. This points fund includes money from the Winston brand, NASCAR and the Cup Series tracks.
ADVERTISEMENT
Article continues below this ad