What Is NASCAR-Indycar Memorial Day Double Duty?
Published 05/01/2021, 2:30 PM EDT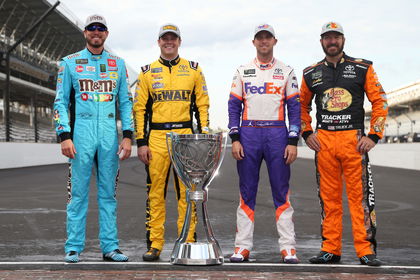 ---
---
Double Duty is an auto racing term based on two occasions held on Memorial Day weekend in many years. It is also known as the Indy-Charlotte Double or Memorial Day Double. The two occasions are the yearly Indianapolis 500 and the Coca-Cola 600. While the former is the main Indycar Series race held at the Indianapolis Motor Speedway in Indiana, the other event is a NASCAR Cup Series race held at the Charlotte Motor Speedway in North Carolina.
ADVERTISEMENT
Article continues below this ad
These two races are viewed as critical occasions for their particular arrangement. The Indianapolis 500 is the most prestigious race for Indycar while the Coca-Cola 600 has, for quite a long time, been viewed as one of NASCAR's most significant races.
They are booked to be run around the same time, with the Indianapolis 500 in the afternoon and the Coca-Cola 600 in the evening.
ADVERTISEMENT
Article continues below this ad
For a driver to pull off the "double," they would need to contend at Indianapolis first and fly to Charlotte to finish the accomplishment.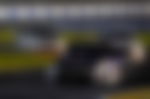 Drivers that have taken part in the NASCAR-Indycar Double Duty
The task was first undertaken by John Andretti on May 29, 1994. In 2001, Tony Stewart turned into the sole driver to finish the 1,100 miles of the two races, doing it in a combined 7 hours, 43 minutes, and 42 seconds.
"I had no idea what I was doing," said Stewart.
"Obviously I knew what I was doing driving the race cars. I didn't have a clue what it was going to take endurance-wise to do both events, I had never done anything with nutrition. I didn't have the knowledge to know what I needed to know on the nutrition side to take care of myself for those two races."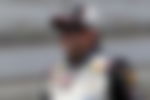 The latest attempt was made by Kurt Busch in 2014. He completed in the sixth spot at the Indianapolis 500. However, he exited the Coca-Cola 600 midway due to a failed engine.
ADVERTISEMENT
Article continues below this ad
The accomplishment is considered physically and mentally draining as drivers need to be in a race vehicle for the majority of the day. The driver covers more than 1,000 miles over the span of the endeavor, and do so with almost no rest whatsoever.
In addition, it is completed without the assistance of a relief driver. They need to withstand totally different environments while racing in the two series; an Indycar race is run with an open-wheel car, and a stock vehicle in NASCAR, wherein the driver is in a close car.
Four drivers – John Andretti, Robby Gordon, Tony Stewart, and Kurt Busch – have participated in the two series. Above all, Tony Stewart's 2001 participation remains as the best-joined outcome, completing sixth at Indianapolis and third at Charlotte.
ADVERTISEMENT
Article continues below this ad