What is the NASCAR Free Pass Rule and Why Was it Introduced?
Published 07/19/2021, 6:05 AM EDT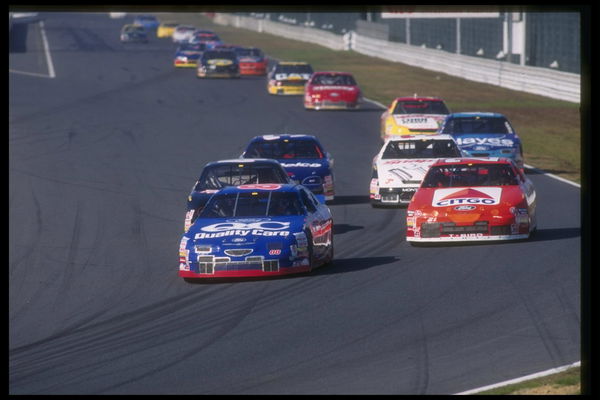 ---
---
In 2003, the NASCAR sporting body came up with a rule called the Free Pass Rule. This primarily applies to cars that are a lap down on the race leaders. The rule was enforced in 2003 after a particularly messy restart at the New Hampshire Motor Speedway. Around that time, Dale Jarrett spun and crashed at Turn 4, prompting another caution.
ADVERTISEMENT
Article continues below this ad
What made things worse was the fact that Jarrett's car came to a rest in the middle of the track. On closer inspection, the #7 car got loose and tagging Jarrett's #88. To make matters worse, the impact knocked an oil line and caused a fire. There were also a few spots of drama with some cars going four-wide.
Why does @NASCAR have a free-pass rule and freeze the field?

Drivers used to race back to the start/finish line when the caution came out. But in 2003 at @NHMS, drivers came far too close to hitting @DaleJarrett — who was stalled on the track after a crash. pic.twitter.com/uN0mVIV6rc

— NASCAR on NBC (@NASCARonNBC) July 16, 2021
ADVERTISEMENT
Article continues below this ad
Miraculously, there were no more casualties, but many were furious about the situation. In the drivers' meeting, everyone decided that the race leader should dictate the restart pace and which drivers should be a lap down. In that 2003 race, the duty fell on Bill Elliott's shoulders; however, Ryan Newman and Michael Waltrip had other ideas.
How did NASCAR respond to this incident?
Previously, drivers used to "race back to the caution" as soon as the green flag waved. However, the drivers established a gentlemen's agreement to slow down and allow slower cars to get their laps back. Owing to the Jarrett incident, NASCAR chose to create the rule to continue the practice of yielding to the slower cars without sacrificing safety.
ADVERTISEMENT
Article continues below this ad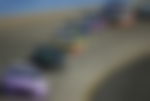 It is also worth mentioning that the rule applies to slower drivers no matter how many times they are lapped. Additionally, there are a few restrictions for drivers, where the one who brought out a caution cannot be a beneficiary. Furthermore, if drivers have picked up one or more penalty laps, they are not entitled to the beneficiary lap.
It is also worth mentioning that NASCAR was among the first to implement the rule. Later on, IndyCar and Formula One followed and adopted a similar policy.
ADVERTISEMENT
Article continues below this ad