What is the Prize Money and Trophy Awarded to the NASCAR Daytona 500 Champion?
Published 02/13/2021, 10:45 AM EST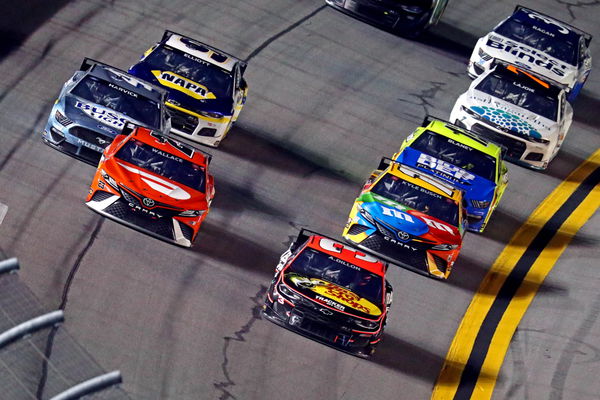 Whenever a driver wins the NASCAR Daytona 500, they receive the Harley J. Earl trophy. Apparently, it is named after the General Motors car designer Harley Earl, who served as NASCAR's second commissioner. Owing to this, he is considered a hugely important figure in American motor racing.
This trophy is actually unique because it has a model of an XP 21 Firebird perched on top. The Firebird concept car was basically a literal rocket with wheels. Due to his close relationship with NASCAR founder Bill France Sr, he contributed heavily to the sport's foundation.
As a result, France Sr deemed it fitting that the 24-in replica of the Firebird deserved to be on the trophy. So every year, the winner of the Daytona 500 always receives this iconic trophy. For the last two years, Denny Hamlin has taken it home, so will be do it for the third time in a row?
ADVERTISEMENT
Article continues below this ad
What is the prize money for winning the NASCAR Daytona 500?
ADVERTISEMENT
Article continues below this ad
Truthfully speaking, NASCAR has rarely unveiled the prize money for the 500. However, that change in 2020 when the sport announced that it had a total purse of $23.6 million. It is also interesting to note that Joey Logano earned $1.5 million when he won the 2015 edition.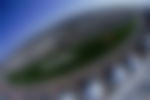 In 2020, projections suggested that the winner could earn $2 million. Meanwhile, 2nd and 3rd would earn $1.5 and $1.1 million respectively. Of course, the 2021 figures have not been revealed yet, but it will definitely be a lot higher than last year.
ADVERTISEMENT
Article continues below this ad
According to rough estimations, the race winner walks away with 8.8% of the total revenue, as part of his/her prize money. Of course, every driver earns a fair cut of the prize money, based on their finishing position. So it is safe to assume that the 2021 Cup Series Daytona 500 could follow the same principle.