What Is the Role of a Spotter in NASCAR?
Published 05/09/2021, 1:30 PM EDT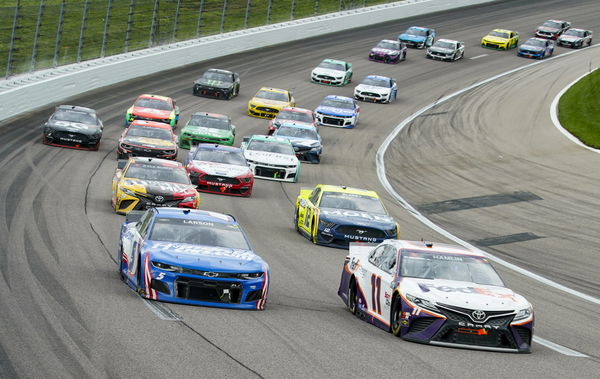 ---
---
In NASCAR and IndyCar, teams often employ spotters for their cars to provide some aid to the drivers on the track and act as their eyes. In this kind of scenario, a specific team member is trained to relay information to the driver, with regard to other drivers' whereabouts.
ADVERTISEMENT
Article continues below this ad
It is important for them to get a clear view of the entire track, and thus, the spotters are situated on a raised platform overlooking the track. Atop their 'crow's nest,' they either stand on top of one of the grandstands or other support buildings.
From there, they keep in constant communication with the drivers to inform them of any developments on track. Especially in NASCAR, where multiple wrecks are quite common, the spotters really come into their own.
ADVERTISEMENT
Article continues below this ad
How useful are the NASCAR spotters?
The concept of spotters was introduced in NASCAR during the late 1980s and early 1990s. Around that time, they helped in discussing pit stop strategy and potential mechanical problems.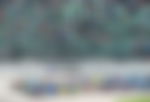 Since there were no video monitors carrying the satellite feeds of the race telecast, some teams decided to experiment with an additional crew member at a different location. In this situation, the spotters choose a strategic location to gain a unique view of the track. This was primarily to help avoid a potential crash, as the spotter can identify areas where drivers can execute evasive action.
ADVERTISEMENT
Article continues below this ad
A secondary use is to observe rival cars and relay information about their performance.
Finally, they can also help in assessing the weather conditions, if the scenario calls for it.
Interestingly, there are certain tracks that are too gigantic for one spotter to be able to pull off this job. This is largely because it will be difficult for them to see the entire track from one vantage point. Thus, teams need multiple spotters at tracks like Daytona, Talladega, or Indianapolis.
ADVERTISEMENT
Article continues below this ad
While each and every crew member is important in a NASCAR team, no matter what they do, a spotter is truly an irreplaceable member. If a driver is unable to communicate with their spotter, things can go bad very soon for everyone involved.