What Is the Victory Lane in NASCAR?
Published 04/24/2021, 9:47 AM EDT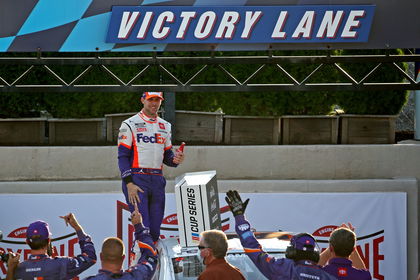 ---
---
Every driver that races in NASCAR dreams of winning races and going to the coveted 'Victory Lane'. Unlike other motorsports, only 1 driver gets to be on Victory Lane – the driver that crosses the checkered flag first. In other racing competitions, such as F1, the drivers finishing in second and third position also join the winning driver to celebrate.
ADVERTISEMENT
Article continues below this ad
Fans can easily comprehend the meaning of Victory Lane by the name. It the place where post-race presentation happens. The winning driver drives his car after the checkered flag to celebrate the win. The winning team also goes to Victory Lane with the driver and driver's family.
While spraying the champagne is a regular practice after winning is a race, there is another common practice that drivers partake in – doing burnouts before going to victory lane. Two-time Daytona 500 winner Dale Earnhardt Jr, however, opposes this practice.
ADVERTISEMENT
Article continues below this ad
"It just seems like the [current] Gen-6 car, once everybody started figuring out how to trick the underbody and things like that, everybody blows the tires out," Earnhardt Jr. said.
"It is just hard for me to see the logic in suspending a crew chief, car chief for some tape flapping on the spoiler when the winner drives into victory lane with the rear of the car tore all to hell."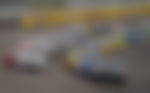 Unique Victory Lane trophies in NASCAR
Fans have seen many weird trophies being presented to the drivers. From Lobsters, Spongebob, to a huge Grandfather clock, there are quite a lot of different trophies on offer.
The driver is presented with a Lobster as a trophy at Victory Lane at New Hampshire Motor Speedway.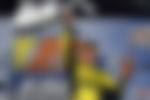 ADVERTISEMENT
Article continues below this ad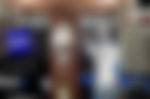 Martinsville Speedway is one of NASCAR's smallest tracks. However, the prize here is anything but small. Winners are granted a Grandfather clock given by Roanoke-based Grand Home Furnishings, an organization that has partnered with NASCAR for quite a long time.
After winning the race at the Dover International Speedway, the winner get a 'Miles the Monster' trophy.
ADVERTISEMENT
Article continues below this ad
Which is your favorite trophy in NASCAR? And do you like burnouts or do you agree with Dale Jr? Let us know!