What Makes Pitstops So Important at Watkins Glen in NASCAR ?
Published 08/07/2021, 6:25 PM EDT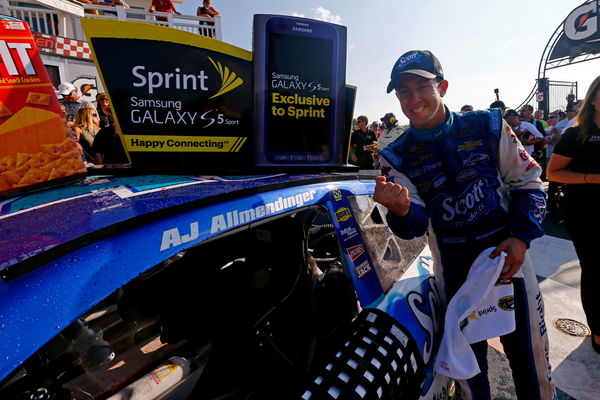 ---
---
This weekend is the NASCAR Cup Series' visit to the Watkins Glen International. Over here, pitstops are hugely important and pivotal in deciding a race. Recently, ex-NASCAR pit crew member Dion 'Rocko' Williams spoke about the pit stops. Without a doubt, all drivers usually have to keep an eye on their fuel mileage.
ADVERTISEMENT
Article continues below this ad
Williams said, "Execution and precision. The fuellers have to be on point, they will have to get the fuel cells full. Not to mention, it is a difficult choreography. They will be coming backward and be on opposite sided of the car. You will have a lot to manage, it will be tight on that side."
What makes Watkins Glen special in NASCAR?
ADVERTISEMENT
Article continues below this ad
As it turns out, a large majority of the speedways and road courses are counter-clockwise. The only exceptions are the Sonoma Raceway, Road America, the Indianapolis Motor Speedway road course and Watkins Glen. Of course, all teams will be hard at work on their strategies and will definitely keep an eye on their fuel loads. Additionally, the pit entry is situated on the right side of the track. This is the completed opposite from a traditional oval that brings drivers in from the left side.
ADVERTISEMENT
Article continues below this ad
"It's really just getting to the car and getting around the car that's different," said Greg Morin, former Hendrick Motorsports pit crew coach. "Once you get there, the lug nuts are the same, everything job-wise is the same. It's more or less getting the approach down and getting the exit down. It's a change in the footwork and choreography, but not the job duty."
All drivers know that this race and the subsequent three races are important for them. This is because the playoffs are just around the corner and just three spots are remaining with four races to go. A win for a non-qualified driver will guarantee a berth and make the competition much tighter.
ADVERTISEMENT
Article continues below this ad
In terms of track record, past winners include Kyle Busch, Denny Hamlin, Kevin Harvick, Joey Logano and Martin Truex Jr. Needless to say, all of these drivers are well in the running for the playoffs. However, Hamlin will be the most desperate, as he has yet to reach Victory Lane. Somehow, he is still in the championship lead, but for the sake of personal pride, he will want that win. For the drivers at the tail of the Top 16, they will want to deny him that and grab the win for themselves.