"What the F**k Denny?" – Who Said What on the Radio in the NASCAR Cup Series Race at Homestead-Miami
Published 03/03/2021, 8:00 AM EST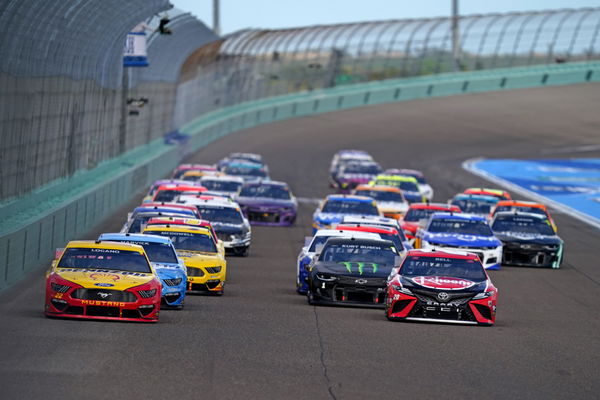 ---
---
The 2021 NASCAR Cup Series continues to surprise everyone. A third unexpected winner in just three races this season was crowned as William Byron dominated the final stage to earn his second Cup win.
ADVERTISEMENT
Article continues below this ad
Some of the top drivers once again came close, but could not find their way to Victory Lane. Nevertheless, the race had some exciting as well as 'high tension' moments for the drivers.
Joe Gibbs Racing superstar Kyle Busch was once again unhappy with his car at the start of the race. "Loose as all **** on the extremes. Plowing a** tight," Busch quipped on his team radio.
ADVERTISEMENT
Article continues below this ad
Meanwhile, good friends Ryan Blaney and Chase Elliott had another moment already this season after their Busch Clash wreck. Blaney's crew chief Todd Gordon informed him that Elliott was struggling and was loose in the first stage.
However, Blaney was not happy with Elliott for another reason, and replied, saying, "And he's been ****** blocking, tell him that much."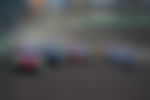 Kyle Busch continued to voice his displeasure on the radio
Chris Buescher soon showed great speed to win the opening stage, which impressed Corey LaJoie. "Ol' Chris Buescher must have ate his Wheaties this morning," the no. 7 car driver said.
The second stage was well underway, but Busch's problems continued. "Wow, man. We just f****ng suck," he told his team.
Things began to get tense as the stage drew to a close. A restart with just a lap to go decided the stage, seeing a tough battle for the stage win between three drivers.
Trouble between teammates in the NASCAR Cup Series race
Denny Hamlin seemed to hold up teammate Martin Truex Jr. towards the end of the stage, allowing Byron to rush ahead and win it. Truex was extremely frustrated with Hamlin.
"What the f**k Denny?! **** kind of move was that?" was the response from the no. 19 at JGR. His crew chief also sarcastically replied, saying, "Yeah. Nice teammate."
Hamlin clarified why he made the move and apologized to his teammate. "I mean, I slammed on the brakes off of (turn) four. That's where I lost it. Sorry if I pinched him," he said.
Soon, Truex was one of only two top-10 cars to pit. It turned out to be a mistake from his team and he had to restart in 17th place. However, he suddenly made up some quick track time, which impressed leader Byron's team.
William Byron dominates the closing stage for his 2nd Cup win
ADVERTISEMENT
Article continues below this ad
"Dang, how did the 19 get so close?" spotter Tab Boyd said. "Holy s**t, I have no clue," replied crew chief Rudy Fugle. "I'm guessing he just picked the right lane, obviously. But that's still impressive," he added.
Tyler Reddick and Kyle Larson showed some great momentum and tried to challenge Byron, who was pulling away from the rest quite rapidly.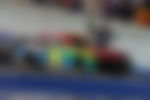 However, the No. 24 car driver was too good on the day, and he let out a huge roar of delight after his second career Cup win, as his crew members rejoiced as well.
ADVERTISEMENT
Article continues below this ad