"What the F**k is That" – Hailie Deegan Left Disgusted With Breakfast Made By Boyfriend Chase Cabre
Published 09/06/2022, 4:42 AM EDT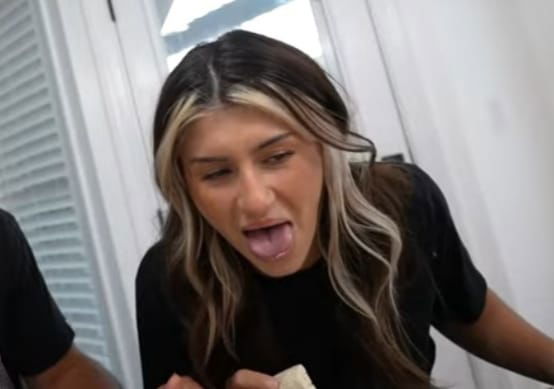 NASCAR Camping World Truck Series driver Hailie Deegan recently shared a YouTube video on her channel. In the video, Deegan can be seen heading to the Bristol Motor Speedway for the Bristol 1000. Unfortunately, during the initial part of the race, the driver survived the hardest crash of her career. 
However, before the unfortunate crash, the video provided a sneak peek into the David Gilliland Racing driver's personal life. Deegan's boyfriend and former NASCAR driver Chase Cabre took it upon himself to cook breakfast for his girlfriend before the big race. 
ADVERTISEMENT
Article continues below this ad
Cabre, who adorned a chef outfit, decided to serve some exotic fruits for Deegan's breakfast. Revealing that he bought the fruit from Tik-Tok Miami Fruit, Cabre admitted he had no idea what exactly the fruits were. The pseudo chef's inexperience was made crystal clear when he struggled to cut the exotic fruits and immediately called out "What the F**k is that!?"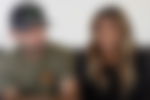 Cabre clearly had no idea what he was doing and Deegan tried to guide him as much as she could. But nothing could save them from the disastrous breakfast that lay ahead. As soon as Cabre served breakfast, Deegan said, "I am gonna throw up." Hoping that the breakfast did not taste as terrible as it looked, the two of them took a leap of faith and dug straight in.
However, just after the first bite, Cabre stated "That's terrible" and Deegan couldn't help but laugh while agreeing with him. Giving up on his stint as a chef, Cabre took off his toque and simply walked away. While Deegen giggled and said; "You're never cooking again. This is why we don't let Chase in the kitchen."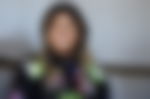 After breakfast, Hailie Deegan headed to the Bristol Speedway for her race. However, her day on the track, just like Cabre's breakfast, turned out to be a disaster. 
Hailie Deegan's car crash at Bristol Motorspeedway
Degan participated in the weekend Bristol 1000 race hosted by race car driver and YouTuber Cleetus McFarland. While racing alongside her father, Brian Deegan, Hailie Degan was involved in one of the worst car crashes of her life. 
ADVERTISEMENT
Article continues below this ad
In less than 20 laps of the 100-lap race, Deegan got caught in a huge multi-car crash while battling for the lead. It all happened when Kevin KSR's car tried to squeeze in between Deegan and Nick Sous SXSBlog's cars.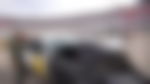 Although there were no reports of major injuries, Deegan's car was left severely damaged. After the incident, Deegan revealed what exactly happened on the track. She said "That was the hardest hit I have ever had. I saw him (Kevin KSR) get a little free. But it looked like he was saving it from my angle."
ADVERTISEMENT
Article continues below this ad
WATCH THIS STORY: Hailie Degan Once Revealed the Moment She Nearly Died and it was Not a Racing Incident
Explaining how the hit affected her, she continued; "You gotta keep in mind I'm really low in the car. My knees hit so much s**t. And the knee I messed up at Millbridge (Speedway). It hit the jet, the bottom of the dash of the steering column. Oh that hurts so bad!"