"What's More American Than That?" – NASCAR Fans React to Harmonica Rendition of National Anthem and a Horse Ride at Knoxville
Published 06/20/2022, 12:36 PM EDT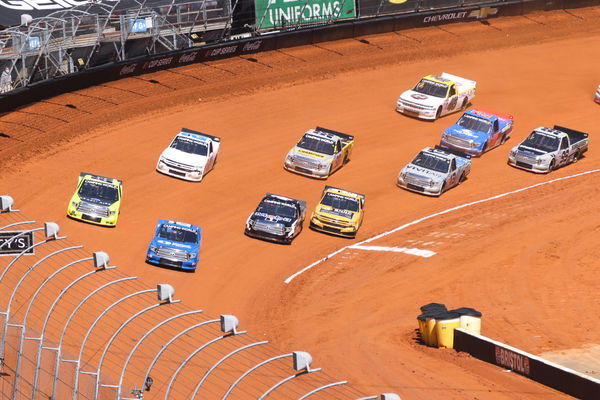 Earlier, the NASCAR Truck race kicked off at the Knoxville Raceway. In the buildup to the race, a truly bizarre scene played out, involving a man riding a horse around the track. The rider was brandishing an American flag with a firework going off on top of the flag. At the same time, there was the traditional rendition of the National Anthem, but it was being played on a harmonica.
Admittedly, this. received some mixed reactions from the fans and on social media. There were plenty of people who loved it, and there were fans who were not fond of the harmonica version, or the stunt itself. Others declared it as one of the most American things that they had ever seen.
ADVERTISEMENT
Article continues below this ad
The horse was awesome….not so sure about the Star Spangled Banner.

— Jack (@jack5489) June 19, 2022
This is by far the most American thing I've seen in quite a while and I'm all here for it

— The Buesch Man (@SadOriolesFan2) June 19, 2022
I've never seen a more Iowan National Anthem than that.

— JJWolf0498 (@JJWolf0498) June 19, 2022
Doing something incredibly stupid because we can
What's more American than that?

— Martin 🏳️‍🌈 (@RobergMartin15) June 19, 2022
The general consensus was that the horse-riding stunt was great. However, the harmonica version of The Star-Spangled Banner was not such a big hit. Yet, many acknowledged that it was so unashamedly American and it perfectly embodied the spirit of the United States.
ADVERTISEMENT
Article continues below this ad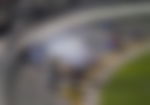 How did the NASCAR truck series race at Knoxville pan out?
In the end, Todd Gilliland triumphed for his father David Gilliland's team. The #17 driver managed to defeat the likes of John Hunter Nemechek and Zane Smith to reach Victory Lane. It is also noteworthy that this was Gilliland's first Truck Series start in the 2022 Truck Series season. Admittedly though, since the #17 driver is only a part-time driver, his win has no effect on the Playoffs.
ADVERTISEMENT
Article continues below this ad
All this means that when the paddock heads to Nashville next week, the championship fight will be fiercer. Out of the regular full-time drivers, only five of them have triumphed in 2022. They are, Nemechek, Zane Smith, Ben Rhodes, Chandler Smith, and Stewart Friesen. At the moment, there are three races left for the regular season to wrap up, and Nemechek is in the driving seat to win it.
WATCH STORY: NASCAR Fans Fume as Truck Race Finishes Under Questionable Circumstances at Daytona With a Zane Smith Victory