When Did Bubba Wallace Start Battling Depression? The NASCAR Driver Had Bravely Revealed His Mental Health Battle
Published 06/23/2022, 2:22 AM EDT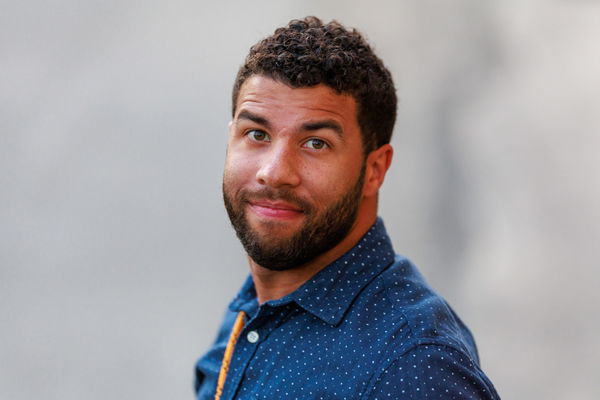 Bubba Wallace is 23XI Racing's star driver. The Talladega winner continues to improve as a Cup Series driver with every race. However, things were not always as pleasant for the driver. It is widely believed that the driver struggled with mental health issues for a good part of his racing career.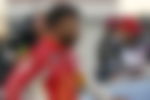 With the help of a 2020 YouTube video, we now have a clearer picture of Bubba's battle with mental health issues. GQ Magazine runs an exciting series where popular celebrities go undercover on various social media platforms. In one of the episodes, we see Bubba Wallace going undercover on Twitter, YouTube, and Reddit to answer his fans' questions.
ADVERTISEMENT
Article continues below this ad
Apart from the mainstream social media sites, the 28-year-old also visited Wikipedia to find, "In 2019, Wallace revealed that he dealt with and continues to deal with depression for most of his racing career." 
After reading the statement out loud, Wallace said, "Part of that is true, yes. Did I battle it most of my racing career? No." He added, 'It has been the last, I'd say, two or three years where I have kinda gone through that." 
It is unfortunate that the driver had to deal with mental issues. Especially considering the stress one might have to go through being a part of one of the most popular racing series.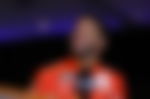 The driver recently revealed he is his own biggest critic, saying, "You know, when I make a mistake, I'm super hard on myself. And sometimes it's okay to have a little bit of self-motivation, but when you stoop as low as I do, it's tough to climb back out of."
"But I think I've graduated from that point in my life hopefully. I haven't made a big enough mistake to let my mind tell me otherwise."
However, things seem to have turned around for him.
Bubba Wallace talks about the light at the end of the tunnel
ADVERTISEMENT
Article continues below this ad
Talking to GQ, Wallace admitted that he is a person who likes to keep his problems to himself. However, he also revealed that changing his approach a bit and letting it out help him see how many people suffer from issues like depression. As he has lived through this condition himself, he stands with each and every individual who suffers from, in his own words, the "horrible disease."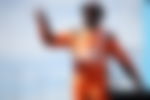 To conclude, the driver said, "The light is always shining bright on the other end. Never give up. Never give up."
ADVERTISEMENT
Article continues below this ad
WATCH THIS STORY: NASCAR Fans Fume as Truck Race Finishes Under Questionable Circumstances at Daytona With a Zane Smith Victory
This is incredibly inspiring from Denny Hamlin and Michael Jordan's driver. Fortunately, we can see the result of his victory in the long battle with mental health problems. All in all, it was quite brave of Bubba to come out and share his journey with others.