When Kurt Busch Uttered the Most NSFW Phrase After Beating NASCAR Driver Greg Biffle in Charlotte
Published 05/27/2022, 4:45 AM EDT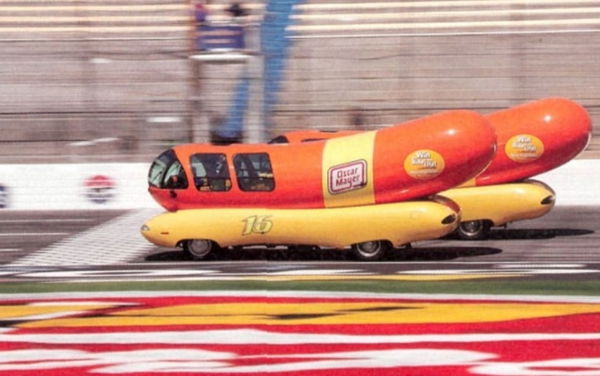 All the way back in 2005, Kurt Busch and Greg Biffle took part in a very unusual race. To be precise, the two drivers hopped into hot dog-shaped cars and raced against each other at the Lowes Motor Speedway. They were up against Michel Jourdain and Todd Kluever, and Busch eventually won the race.
Speaking afterward, he unleashed his dirty mind with the confession that his 'wiener' was exhausted. They raced in the hot dog cars owing to the Oscar Mayer Wienermobile sponsorship. The cars themselves could only reach a top speed of 45 kph because they had 6.0 liter 350 Vortec 5700 V8 engines.
May 26, 2005: The Oscar Mayer Wienermobile race at Charlotte Motor Speedway. Kurt Busch beat Greg Biffle, Michel Jourdain, and Todd Kluever to win.

"My wiener has never been so exhausted." – Kurt Busch pic.twitter.com/Tx5Ko1eAqO

— nascarman (@nascarman_rr) May 26, 2022
ADVERTISEMENT
Article continues below this ad
The point of the exercise was to help promote the Oscar Mayer Win the Ride of Your Life contest. If a fan won, they were to get a chance to ride the Wienermobile for the day and win $5000. All in all, Busch and Biffle really enjoyed themselves out on the track in the hot dog cars.
WATCH STORY: From Kurt Busch's "F**ked Up" Rant to Kyle Larson's Tire Blowout: Dover Highlights"
ADVERTISEMENT
Article continues below this ad
What is Kurt Busch up to now in the NASCAR Cup Series?
More than a decade later, the 2004 Cup Series champion has proven that he still has it in him to win. To be precise, he seized victory at the Kansas Speedway for 23XI Racing, thus securing his Playoff berth. Without a doubt, it would have thrilled team co-owners Denny Hamlin and Michael Jordan. However, this win also piles on a bit of pressure on his teammate, Bubba Wallace.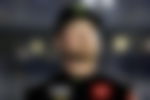 The next race on the calendar is the Coca-Cola 600 at the Charlotte Motor Speedway. Busch has performed exceptionally well this season, as has Bubba Wallace. All that is left is for Wallace to try and reach victory lane for the first time in the 2022 Cup Series season. It will give him a chance to clap back at haters who think that he got lucky with his Talladega win.
ADVERTISEMENT
Article continues below this ad