When Kyle Busch Served an Ultimatum to Bubba Wallace in a Potential Blow to His NASCAR Career
Published 06/20/2022, 11:30 AM EDT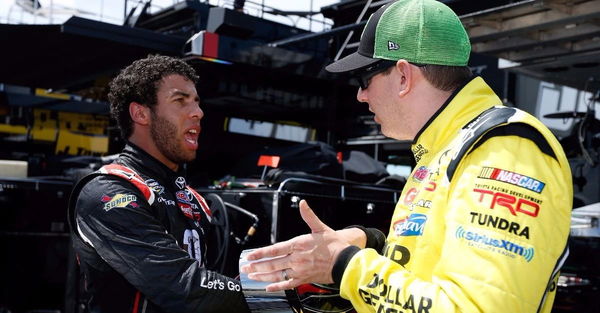 Before Bubba Wallace was one of the most well-known drivers in the top tier of NASCAR, he was just a moderately known driver betting on his luck in the Truck Series. It was there, that the 23XI Racing driver showed his talent and won a race, way before he ran in the Cup Series.
However, connected to that time is an anecdote, an ultimatum from Kyle Busch, one of the greatest drivers in the history of NASCAR, to Wallace.
"When I won my first Truck race in 2013, I was 20-some races in, it was kind of a miserable season. I raced for Kyle Busch at that point. He told me after that year, If I didn't win, I wouldn't gonna be back," he recalled in his appearance on I Am Athlete show.
ADVERTISEMENT
Article continues below this ad
"It was a big deal for me. It was because I won, something I love to do."
WATCH STORY: Price to Buy the Diecast of Your Favourite NASCAR Driver
Bubba Wallace didn't like the focus of his first NASCAR Cup win
Bubba Wallace described how when he won his first Cup Series race at Talladega in 2021, the buzz wasn't about his win but what his win represented. It was basically, in his own words, something he doesn't "give a damn" about.
ADVERTISEMENT
Article continues below this ad
"You won your race, it's like sweet. The first thing that comes out of the reporter's mouth when I get out of victory lane, 'The first in 50 years since Wendall Scott, African-American driver Bubba Wallace,'" he said.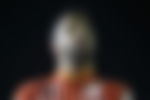 "It's just like, 'Oh damn. Oh, I didn't know that'" Wallace continued. "I don't go and read the history, I don't give a damn where the sport was, where it's going."
ADVERTISEMENT
Article continues below this ad
"I just live in the moment."