Where the NASCAR Truck Series Playoff Contenders Stand With Just One Race Left Before Phoenix
Published 10/26/2020, 12:47 PM EDT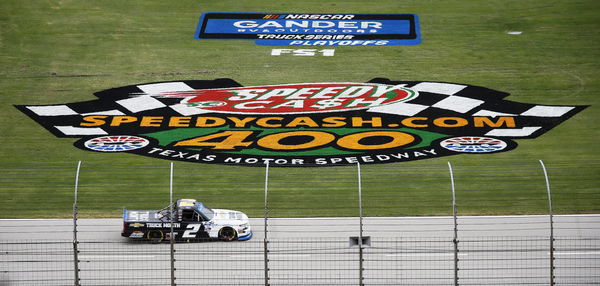 The NASCAR Truck Series Round of 8 race at Texas saw some consistent racing coupled with teamwork to get Sheldon Creed over the line. He now joins teammate Brett Moffitt- winner from Kansas- for the championship race at Phoenix.
ADVERTISEMENT
Article continues below this ad
Creed won the first stage of the race, finished behind Matt Crafton in the second, and then came back to finish as the winner in the third and final stage of the race.
Ben Rhodes tapping Christian Eckes from behind and then later being shoved to the wall himself by Chandler Smith, along with getting way from Moffitt, all worked in Creed's favor of getting past Austin Hill and clinching the win.
ADVERTISEMENT
Article continues below this ad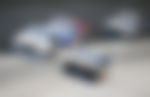 "Thank God I had a teammate with me and was able to clear there," said Creed. "I figured I could cover the 16 at least a couple of laps. It's so nice being stress-free for the next week or two."
Rhodes, however, claimed that he was trying to keep his car off the wall and had no intention of making contact with Eckes. Eckes' car had ended up in the grassy patches, and that is where he made obscene gestures to Rhodes from when he got around.
Creed was carrying his form from the Kansas Speedway, where he finished 2nd. At Texas too he was impressive and led 131 of the 152 laps. Hill ended the day at Texas with a second finish and Zane Smith brought his car home in third.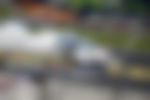 NASCAR Truck Series Round of 8 as it stands
While Brett Moffitt and teammate Sheldon Creed have sealed their finals berth, the playoff driver who wins in the next race will progress to the championship.
And one position will go to the driver with the highest points tally past the October 30th race at Martinsville. Austin Hill and Zane Smith are the 2 drivers above the cutline with 27 and 12 points, respectively.
ADVERTISEMENT
Article continues below this ad
And other drivers who still have a chance are Grant Enfinger, Ben Rhodes, and Tyler Ankrum. They are 42, 45, and 79 below the cutline at the moment. Add to the 8 drivers mentioned, Christian Eckes and Todd Gilliland make up the Top-10.
As it stands, the drivers in the playoff will have all to race for at Martinsville. Matt Crafton after his 2nd finish will look to build on the same going into the next race.
ADVERTISEMENT
Article continues below this ad
Hill will try to get over the line, something which has eluded him right from Kansas. Enfinger, Rhodes, and Ankrum will have to bring their A-game on October 30th.