Who Are the Upcoming Rookies to Watch Out for in the NASCAR 2021 Season and Beyond?
Published 10/15/2020, 12:27 AM EDT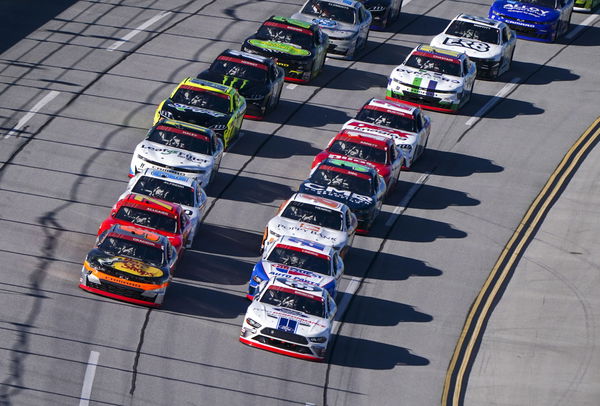 ---
---
Every sport always has the next crop of rising stars in the wings, once the old guard hangs up their boots. NASCAR is no different, as they have their own next-gen drivers. Over the past couple of years, the term referred to the Gen 2 chassis that will debut in 2022, but it also applies to upcoming drivers.
ADVERTISEMENT
Article continues below this ad
At the end of this season, NASCAR bids adieu to Clint Bowyer and Jimmie Johnson. Most of the other Cup drivers are also in their late 30s or 40s and don't have much left in the tank. Now, it will soon be time for the younger stars to step up and take over.
From the Xfinity grid, Austin Cindric, Chase Briscoe, and Ross Chastain are set to earn a promotion to the Cup Series. It won't be long before the likes of Noah Gragson and Justin Haley join them.
ADVERTISEMENT
Article continues below this ad
Of course, every pair of eyes will turn to the ARCA Menard Series for the next crop of top-class drivers. So the big question is, who are the candidates who fit the bill?
Which drivers can cut it in the NASCAR scene?
Chandler Smith
18-year-old Chandler Smith is one driver in the Toyota stable who is raring to go. The Kyle Busch Motorsports driver has nine ARCA wins in 32 starts to his credit. In addition to that, he has six top-5s in 13 part-time Truck Series appearances.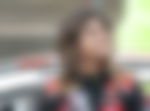 Hailie Deegan
The 19-year-old is considered one of the sport's rising female stars, and she hasn't even stepped in a NASCAR vehicle yet. Deegan's popularity largely stems from her merchandizing and social media influence. She grabbed wins in the K&N Pro West division but has been consistently performing in the 2020 ARCA Racing Series. The best part is that she is set to make her Truck debut soon.
Sam Mayer
Since he is only 17 years old, Sam Mayer will have to wait until at least 2022 to have a chance in NASCAR. However, he is certainly proving his mettle in the ARCA series, courtesy of back-to-back NASCAR/ARCA East championships. For the moment, he will ply his trade in the Truck and Xfinity Series on a part-time basis. It is also worth noting that he is part of the Chevrolet stable, as part of their Driver's Edge development project.
Ty Gibbs
Ty Gibbs is a talented driver and is not just riding on his Hall of Famer grandfather's name, Joe Gibbs. In 15 starts, the 18-year-old has six ARCA wins to his credit. Now that he has turned 18, he has the opportunity to race full-time in any of the three series.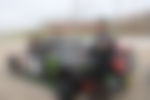 Carson Hocevar
Hocevar is another driver who is a product of the Chevrolet Driver's Edge development program. He will be thrilled that he will race full-time in the 2021 Truck Series. Truthfully speaking, wins in the Redbud 400, Money in the Bank 150, and Winchester 400, have justified his promotion.
ADVERTISEMENT
Article continues below this ad
Bret Holmes
The ARCA veteran is on the hunt for the 2020 championship, though he has to fend off Michael Self and Hailie Deegan. Owing to this, a seat in the Truck Series will not be far behind. It is worth noting that Holmes' target is the Truck Series and he has no designs in the Cup Series just yet. Admittedly, it is about time that he steps up because he is 23-years old and won't be in the ARCA Series for much longer.
Corey Heim
ADVERTISEMENT
Article continues below this ad
Finally, there is Corey Heim, who made his debut in June at Kansas, finishing fourth. Admittedly, he has been beset by a lot of misfortune. He grabbed the Late Model win at Watermelon Capital Speedway but was robbed of one at Martinsville in 2018. However, he never let it get to him. He just needs sufficient funding to give him a serious boost.