"Who Cares If You Start at the Back?" – Chase Elliott Explains Mindset After Receiving Penalty Before the NASCAR Championship Race
Published 11/09/2020, 8:07 AM EST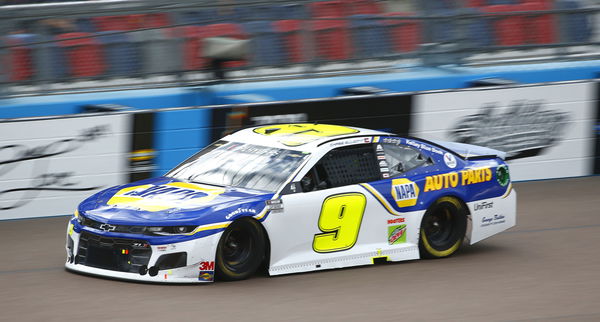 ---
---
Sunday proved to be the pinnacle of drama in the 2020 NASCAR Cup Series Championship. Having lost pole position, young Chase Elliott stormed through the traffic. He eventually won the race that clinched his first-ever Cup Series title.
ADVERTISEMENT
Article continues below this ad
However, all was not rosy for the Hendrick Motorsports driver prior to the start of the race. Having failed a pre-race inspection twice, Elliott was forced to start from the back of the grid. He was more worried about something else heading into the race.
Speaking about his thoughts when he heard the news, Elliott stated, "My first thought was like, Oh, we're going to lose our pit pick, too. That was the first thing in my head. I'm like, Oh, dang, we're going to lose that first pit box."
ADVERTISEMENT
Article continues below this ad
Chase Elliott was relieved to retain the first pit box
One would imagine a driver would prioritize pole position more than anything in a crunch Championship race. However, it just goes to show the amount of self-confidence Elliott had in himself and instead placed importance on the pit pick.
"I really don't think‑‑ starting position is great and all, whatever, I feel like from that standpoint, but that pit pick is huge. That starting position stays with you. It could potentially be done when you leave Turn 2, but that pit pick stays with you until the race is over. "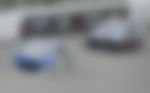 "And once I realized we didn't, I'm like, Okay, if we have our car good and our balance is right, who cares if you start at the back for the race?"
This is also exactly what happened, with his crew maintaining their pit box position. Elliott, though, had his task cut out driving through the traffic.
Elliott had tremendous confidence in his car despite starting last
By Lap 10 of the first stage, he had already made his way through to the Top 20. He passed Brad Keselowski to finish third at the end of the 75 laps at the Phoenix Raceway.
ADVERTISEMENT
Article continues below this ad
"312 laps, you know. That's no excuse to not get the job done if your car is good. Yeah, just took it for what it was and enjoyed that we still had that first pit box and got going." concluded Elliott.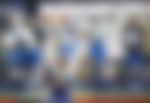 Elliott drove a stellar race from thereon, executing precision passing moves time and again. Halfway through Stage 2, had even taken the lead from Team Penske's Joey Logano.
ADVERTISEMENT
Article continues below this ad
There was a sense of determination and desire from Chase Elliott's end, searing through the track to win his first championship. When he reflects back on this win, he will remember how he bravely overtook his rivals to clinch that all-important cup.