Who is Kevin Harvick's Popular Wife and Former NASCAR Team Owner – DeLana Harvick?
Published 11/24/2021, 1:53 PM EST
By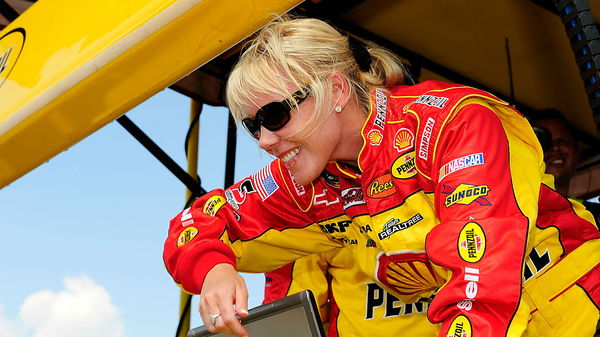 DeLana Harvick and her husband Kevin Harvick might just be the true power couple in NASCAR. The husband and wife duo have not only shared their personal life for two decades but also their professional life.
While Kevin Harvick has established himself as one of the modern greats, his wife DeLana Harvick has had a big role in his success. She is known for having a great sense of race cars and racing.
DeLana Harvick is often seen in a firesuit in the pit box, but her talent lies in the marketing and public relations side of NASCAR. She has also been a team owner, along with her husband.
ADVERTISEMENT
Article continues below this ad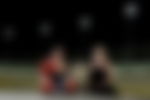 The Harvicks owned and managed the Kevin Harvick Incorporated (KHI) team before it was sold in 2011. Some of the biggest names have raced for KHI, including Tony Stewart, Bobby Labonte, Clint Bowyer.
The early life and career of DeLana Harvick
Although DeLana has never been a professional race driver, she has been close to racing and race drivers since a very early age. Her father, John Paul Linville, was a NASCAR driver who competed in the Busch Series until 1995.
DeLana's first racing experience came because of her father only. When she was merely three weeks old, Linville took her to a racetrack.
She grew up in Kernersville, North Carolina and earned a college degree from the University of North Carolina – Greensboro.
Having been born and raised around race cars all her life, she entered NASCAR in public relations for the then Busch Series Champion, Randy LaJoie. She also worked in a similar role for Jeff Gordon in the late 90s before she met her future husband.
DeLana and Kevin Harvick's journey
DeLana and Kevin Harvick first met during the race at Michigan International Speedway in 2000. At that time, she was still working as a public relations specialist for Randy LaJoie.
The two married each other in February 2001. This was a very critical time in the Richard Childress Racing driver's life. That is when Kevin Harvick was announced as a replacement for the legendary Dale Earnhardt after his death.
But, despite marriage and a new phase in her life, DeLana started the KHI team with her husband in 2001. The team was highly successful in Truck Series and Xfinity Series. During that time, DeLana Harvick was multitasking as a team owner and on the marketing end of the entire team and their drivers.
In 2006, she was named as one of four "Sensational Women" by The Hershey Company. She was honoured for her support of breast cancer awareness. DeLana also established the Kevin Harvick Foundation in 2010.
ADVERTISEMENT
Article continues below this ad
DeLana has been an active part of NASCAR for almost three decades while also being a supportive wife and a mother. She was there with Kevin Harvick when he stepped into Earnhardt's car. She was there with him when he won his first race a week later. And she was there with him when he won his first Cup Series title in 2014.
The Harvicks have been through it all, thick and thin, on track and off track.
ADVERTISEMENT
Article continues below this ad
Currently, Kevin Harvick and DeLana Harvick reside in Charlotte, North Carolina. They are parents of a nine-year-old son and a four-year-old daughter.
WATCH: Kevin Harvick Looks on as His Son Tackles the Millbridge Speedway