"Whole Damn Decade!" – Joey Logano Reacts on Securing Incredible NASCAR Feat After Bristol Dirt Win
Published 03/31/2021, 1:15 PM EDT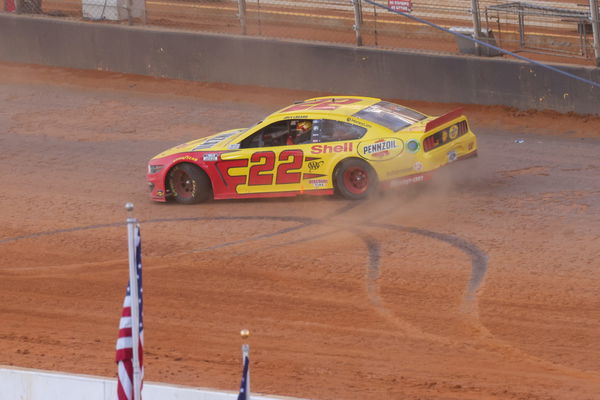 ---
---
Joey Logano has become the only current NASCAR Cup driver to have a dirt win along with wins on speedways and short tracks. However, that is not the only feather in Logano's cap at the highest level in NASCAR.
ADVERTISEMENT
Article continues below this ad
The Team Penske superstar now has at least one win in the last 10 seasons in NASCAR; that is quite an impressive achievement in a sport that is so competitive with so many top drivers competing for wins in every race.
Logano was not aware he was on the verge of achieving a win for a 10th straight season. But once he realized it, he was quite impressed with it.
ADVERTISEMENT
Article continues below this ad
"Whole damn decade,' heck, yeah (laughter). Yeah, I guess I didn't even realize that," he said in his post-race interaction after the Bristol dirt win.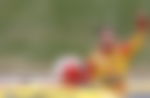 Joey Logano vows to focus on his next goal right away
Logano's celebration, however, was short-lived. He emphasized focusing on the road ahead and said he would not sit back and reflect on his records, just yet.
"Honestly, I don't take much time to look back and reflect. It's kind of always what's next," Logano said further.
That mindset is something he has acquired or learned from team owner Roger Penske, who advises his drivers to not spend too much thought on past laurels. He wants them to focus on the next goal.
"You've heard Roger Penske say it a million times. Don't trip on your press clippings, don't look in the rearview mirror," Logano expressed. While he will not give much thought to it, Logano said the opportunity will arise again after his career ends, when he can look back on his records and stats.
Logano shows hunger for more wins in 2021 NASCAR season
Having said that, the 30-year-old certainly understands how impressive his newest achievement is. But for now, his aim is to get more wins in 2021 and he will not be satisfied with just one win before the playoffs.
"Right now I focus on just winning the next race. Probably more disappointed if I don't have more wins, so…," Logano added.
ADVERTISEMENT
Article continues below this ad
His immediate goal is to secure back-to-back wins when the Cup field visits Martinsville Speedway next weekend. "Just look out the front windshield at this moment, looking to get another one in a couple of weeks," the 2018 Cup champion concluded.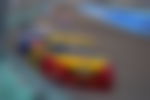 Logano's 10-year winning streak takes him closer to Kyle Busch who has won in 16th straight seasons. At the same time, he equaled teammate Brad Keselowski (10) and is just one behind Kevin Harvick (11) among active drivers.
ADVERTISEMENT
Article continues below this ad