Why did the Richmond Race Not Produce Much Action in the NASCAR Cup Series Playoffs?
Published 09/16/2020, 2:00 AM EDT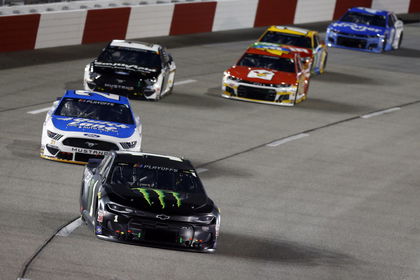 ---
---
A few days ago, Clint Bowyer revealed that he was not happy with the NASCAR Cup Series playoffs race at Richmond Raceway in Virginia. Admittedly, he was not the only one who noticed that the race was rather tedious.
ADVERTISEMENT
Article continues below this ad
In light of this, Jeff Burton analyzed the race and highlighted what the track was missing. He confessed that during the restart on lap 243, he expected some chaos to unfold, but everyone stayed relatively clean.
He chalked it down to teams not experimenting with their strategies. In other words, several cars were on the same tires during the restart and made it difficult to gain any advantage.
ADVERTISEMENT
Article continues below this ad
What else transpired in the 2nd NASCAR Cup Series Playoffs race?
He said, "On these race tracks, unlike mile-and-a-half's the corners come to you so quick. So after this restart, what's happened now is a fight to maintain your position. Or a fight to hopefully gain one or two spots."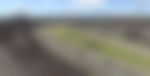 Burton admitted that at a track like the Richmond Raceway, getting more than three spots is almost impossible. Their only hope would be if there was some sort of incident on the track.
ADVERTISEMENT
Article continues below this ad
He also observed that the drivers were racing a little smarter than usual. In other words, they appeared rather nervous and skittish on the track. Since at least three drivers were having rough days in the office, the rest of the pack tried to play it safe.
On a more positive note, Burton believes that the Bristol race will be far different compared to the race at Richmond. In other words, he believes that the situation will be far more exciting than earlier this weekend.
The big question is, who will emerge victorious, and can anyone challenge Kevin Harvick and Denny Hamlin? The two have been running away with the championship and established themselves as the favorites for the 2020 title.
ADVERTISEMENT
Article continues below this ad
The race at Bristol Motor Speedway is on Saturday and is the first elimination race of the NASCAR Cup Series Playoffs.